»

Recipes

»

Olive

»

Zucchini With Tomatoes And Olives
Zucchini with Tomatoes and Olives Recipe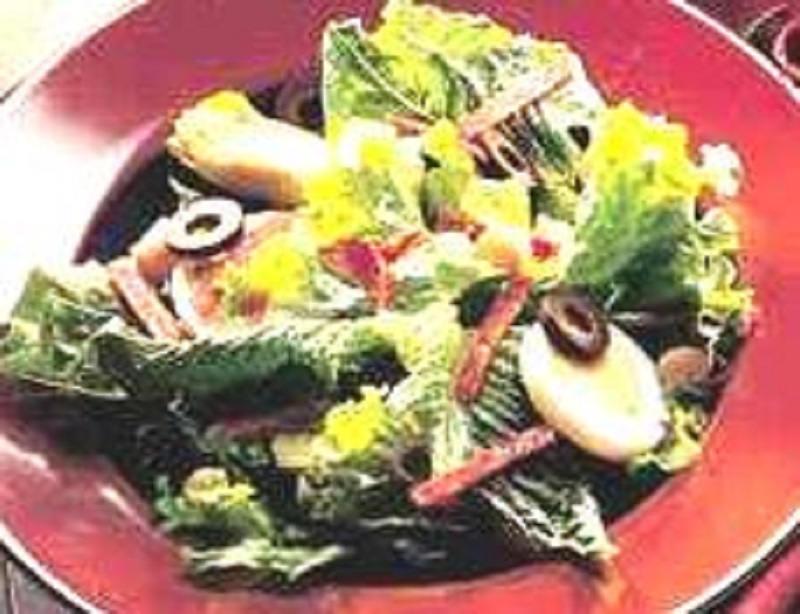 Ingredients
Zucchini

750

Salt

1 Teaspoon

Tomatoes

500 Gram

Olive oil

3⁄4 Cup (12 tbs)

Garlic

3 Clove (15 gm)

, crushed

Ground black pepper

1⁄2 Teaspoon

Black olives

1 Cup (16 tbs)

Basil

2 Tablespoon

, finely chopped
Nutrition Facts
Serving size
Calories 6522 Calories from Fat 990
% Daily Value*
Total Fat 116 g178.9%
Saturated Fat 19.7 g98.3%
Trans Fat 0 g
Cholesterol 0 mg
Sodium 4614.8 mg192.3%
Total Carbohydrates 1278 g426.1%
Dietary Fiber 418.4 g1673.8%
Sugars 658.6 g
Protein 460 g919.9%
Vitamin A 1544% Vitamin C 10762.8%
Calcium 571.7% Iron 742.4%
*Based on a 2000 Calorie diet
Directions
GETTING READY
1. Scrape zucchini and cut on the slant into 1/4" thick slices.
2. Sprinkle with salt and set aside.
3. Cut tomatoes into half.
4. Gently squeeze out seeds and discard.
5. Chop tomato shells fine.

MAKING
6. In a pan heat oil over moderate heat.
7. Add zucchini and toss for 2-3 minutes, till softened slightly.
8. Add tomatoes, garlic and pepper and simmer, stirring occasionally till the liquid from the tomatoes evaporates.
9. Remove from heat and stir in olives and basil.

SERVING
10. Serve over toasted points or toss with pasta to make a wonderful salad.