»

Recipes

»

Popsicle

»

Yummy Popsicles
Yummy Popsicles Recipe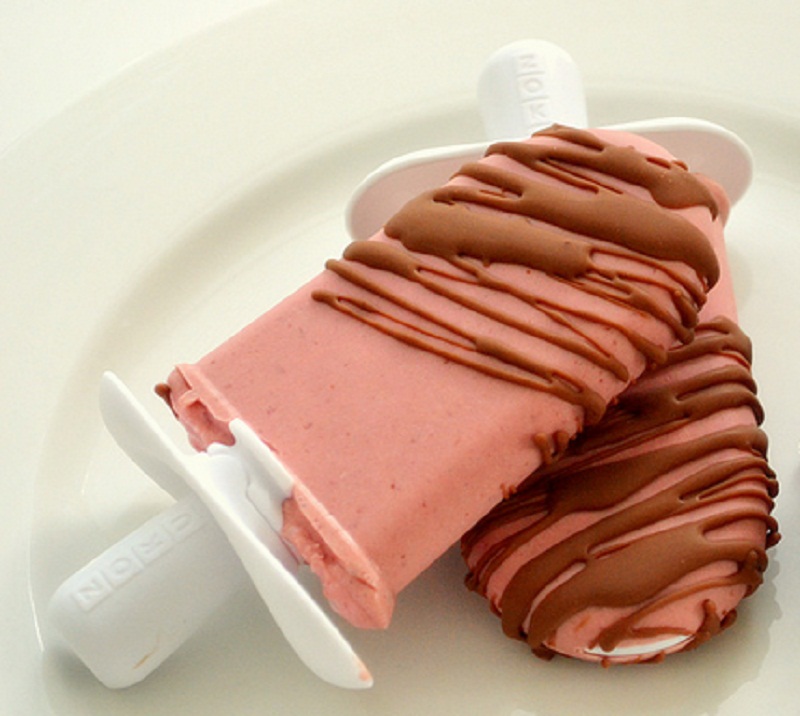 Summary
Preparation Time
10 Min
Difficulty Level
Very Easy
Health Index
Just Enjoy
Servings
4
Ingredients
Yogurt

8 Ounce

Unflavored yogurt

8 Ounce

(1 cup)

Apple sauce

1⁄2 Cup (8 tbs)

Rhubarb sauce

1 Cup (16 tbs)

, sweetened

Sweetened rhubarb sauce

1 Cup (16 tbs)

, drained
Nutrition Facts
Serving size
Calories 62 Calories from Fat 17
% Daily Value*
Total Fat 2 g3%
Saturated Fat 1.2 g6.1%
Trans Fat 0 g
Cholesterol 7.4 mg
Sodium 27.9 mg1.2%
Total Carbohydrates 9 g3.1%
Dietary Fiber 0.91 g3.7%
Sugars 7.5 g
Protein 2 g4.6%
Vitamin A 1.8% Vitamin C 5.4%
Calcium 9.6% Iron 0.73%
*Based on a 2000 Calorie diet
Directions
MAKING
1) In a bowl, combine all the ingredients together, mix well.
2) In ice cube tray or popsicle molds, pour the mixture and freeze until firm.
3) Insert toothpicks when the popsicles are slightly frozen.

SERVING
4) Unmold the popsicles and serve immediately or soften and serve on individual serving plates.
Image Courtesy :
http://www.flickr.com/photos/jamieanne/5997888436/