»

Recipes

»

Mix

»

Cake Mix

»

Yellow Cake Mix Cookie
Yellow Cake Mix Cookie Recipe
This is a kid friendly Yellow Cake Mix Cookie recipe. My grand mother used to make this whenever I visited her. This takes me back to the sweet memories of my childhood. Yellow Cake Mix Cookie is a delicious Italian cookie and is a great addition to your breakfast menu. Cook, share and enjoy this Yellow Cake Mix Cookie recipe and do let me know how it turned out for you.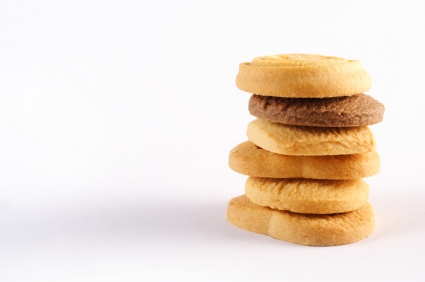 Ingredients
Yellow cake mix

18 Ounce

Eggs

2

Oil

1⁄4 Cup (4 tbs)

(your favorite oil)

Sugar/Brown sugar

1⁄2 Cup (8 tbs)
Nutrition Facts
Serving size
Calories 1055 Calories from Fat 337
% Daily Value*
Total Fat 38 g58.7%
Saturated Fat 9.4 g47.2%
Trans Fat 0 g
Cholesterol 141 mg
Sodium 1111.9 mg46.3%
Total Carbohydrates 168 g55.9%
Dietary Fiber 3.9 g15.8%
Sugars 104.6 g
Protein 12 g24.2%
Vitamin A 3.2% Vitamin C
Calcium 1.8% Iron 3.4%
*Based on a 2000 Calorie diet
Directions
1.Mix all ingredients well.
2.Roll out small amounts of the dough on pastry sheets.
3.Cut out into the desired shapes with cookie cutters.
4.Place on cookie sheets and bake at 350 degrees farenheit until they turn crisp and golden brown.