»

Recipes

»

Corn

»

Yeast Corn Bread
Yeast Corn Bread Recipe
Yeast corn bread is a very well browned tasty bread. Often served as snack or side dish. This read is very soft and easy to slice. Enjoy yeast corn bread!!!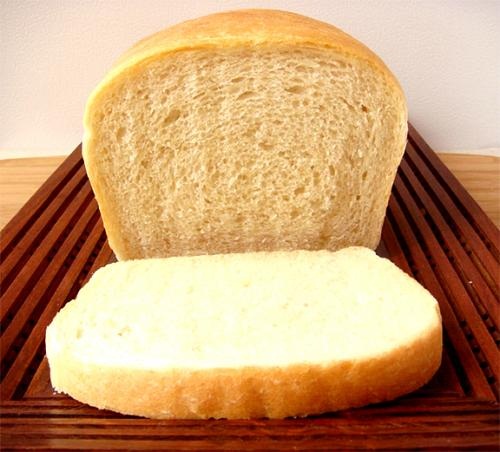 Ingredients
Milk

1 Cup (16 tbs)

Sugar

2 Tablespoon

Salt

2 Teaspoon

Shortening

1/2 Cup (16 tbs)

Yeast package

2

Eggs

2 Small

, beaten

All-purpose flour-3 1/2 cups

Cornmeal

1 3/4 Cup (16 tbs)
Directions
MAKING
1)In a pan, scald milk and add sugar, salt and shortening. Cool to lukewarm.
2)In a large bowl, dissolve yeast in 1/2 cup warm water.
3)Add milk mixture, eggs, flour and corn- meal. Stir until blended.
4)Take 2 greased loaf pans and put the batter in it.
5)Leave it for about 1 hour.
6)Bake at 375 degrees for 30 to 35 minutes.

SERVING
7)Serve yeast corn bread as a snack.