»

Recipes

»

Pie

»

Winter Fruit Pie
Winter Fruit Pie Recipe
This Winter Fruit Pie is one of the most well-loved desserts. With this relatively simple recipe, this Winter Fruit Pie is made in no time. Perfect to go for a satisfying breakfast pick too!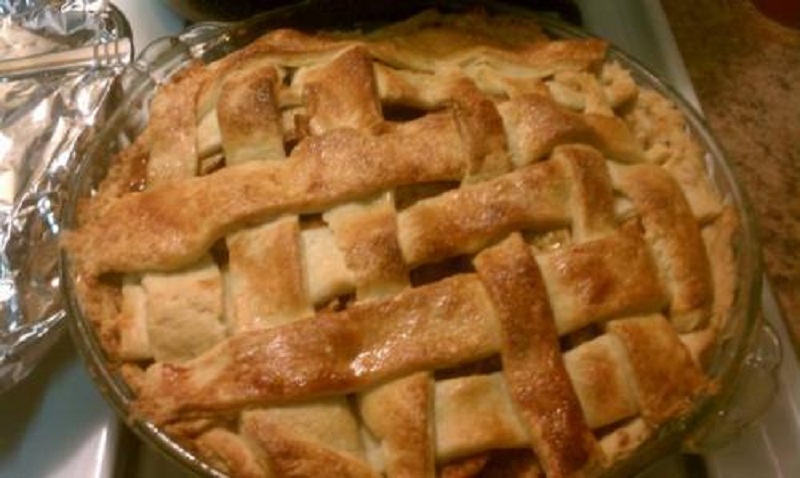 Ingredients
1 recipe pastry

2 cups raw cranberries

Apples

2 Cup (16 tbs)

, chopped

Water

1/2 Cup (16 tbs)

Sugar

1/2 Cup (16 tbs)

Flour

2 Tablespoon

Corn syrup

1/2 Cup (16 tbs)

Salt

1 Dash

Orange rind

1/2 Teaspoon

, grated
Directions
Line a 9-inch pie plate with half the pastry.
Cook cranberries and apples in water until cranberries pop, about 5 minutes.
Add sugar and blend.
Cover and allow to cool.
Add flour, corn syrup, salt and orange rind.
Mix well and pour into pastry lined pie plate.
Cover with lattice top.
Bake in a hot oven (425° F) 35 to 45 minutes.
Makes one 9-fnch pie.