»

Recipes

»

Sauce

»

Wine Sauce Au Perigord
Wine Sauce Au Perigord Recipe
The right accompaniment can make all the difference to your main dish. Try this Wine Sauce Au Perigord recipe that truly enhances the flavor of your dish. A yummyvalue addition to your beef slices. Try it!!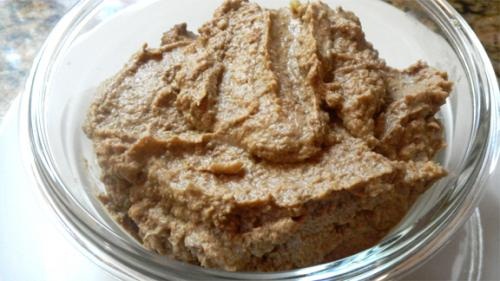 Ingredients
Chicken liver

2 Tablespoon

Pate

1 Tablespoon

Truffle

1 Small

, minced

Port

1⁄2 Cup (8 tbs)

Cornstarch

1 Tablespoon

Beef broth

1 1⁄2 Cup (24 tbs)
Nutrition Facts
Serving size
Calories 83 Calories from Fat 43
% Daily Value*
Total Fat 5 g7.4%
Saturated Fat 2.5 g12.6%
Trans Fat 0 g
Cholesterol 18.6 mg
Sodium 137.6 mg5.7%
Total Carbohydrates 7 g2.4%
Dietary Fiber 0.35 g1.4%
Sugars 4.8 g
Protein 2 g3.7%
Vitamin A 11.7% Vitamin C 1%
Calcium 2.2% Iron 3.6%
*Based on a 2000 Calorie diet
Directions
Blend pate, truffle and port together.
Mix cornstarch and 2 tablespoons water.
Cook beef broth with reserved pan drippings for 3 to 5 minutes.
Blend pate, cornstarch and broth mixtures, stirring constantly, until thickened.
Place fillet on large oval platter; slice in 1/2-inch slices.
Garnish with watercress.
Spoon sauce over each slice to serve.