»

Recipes

»

Salad

»

Wilted Spinach Salad
Wilted Spinach Salad Recipe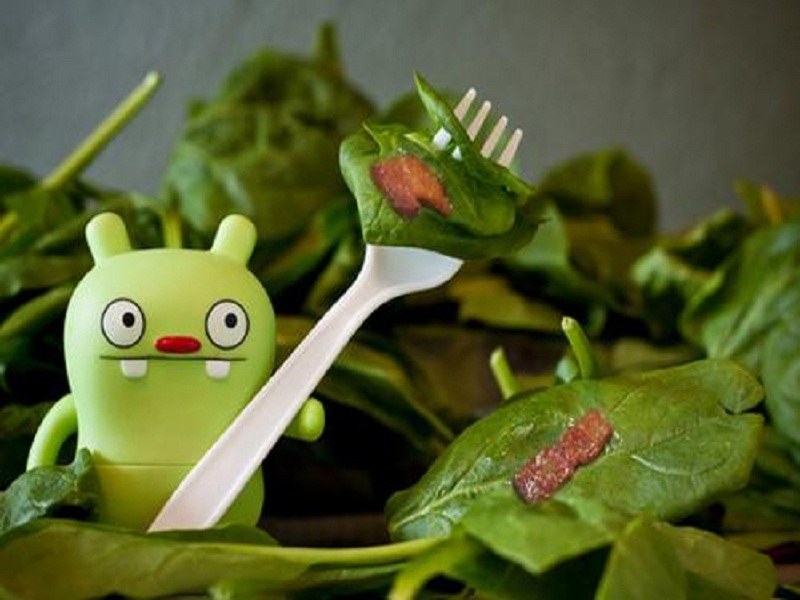 Ingredients
Fresh spinach - 2 pounds, stemmed, wahsed and dried, in bite-sized pieces

Bacon Slices

5

Onion

1

Sugar

2 Teaspoon

Red wine vinegar

1/2 Cup (16 tbs)

Dijon Mustard

1/2 Teaspoon

Salt

To Taste

Ground pepper

1 To taste
Directions
MAKING
1) In a serving bowl, place the clean and dry spinach.
2) Fry the bacon till it is crisp.
3) Take the bacon out of the pan, crumble and set it aside on paper towels.
4) Take out all but 5 tablespoons of the fat from the pan used for cooking the bacon.
5) Add the onion and cook till it is tender.
6) Add the sugar, red wine vinegar and mustard and stir well. Heat quickly till the sugar has dissolved completely.
7) Taste and adjust the seasoning if required.
8) Over the spinach in the bowl, pour the hot dressing and add the freshly ground pepper.

SERVING
9) Garnish the salad with crumbled bacon and serve while still fresh and crunchy. The salad can be served as an appetizer or side dish.