»

Recipes

»

Biscuit

»

Whole Grain Buttermilk Biscuits
Whole Grain Buttermilk Biscuits Recipe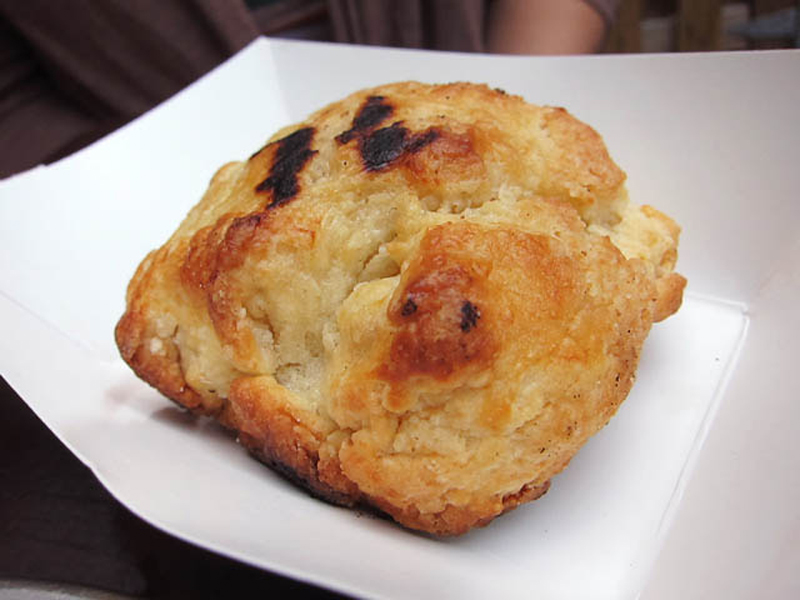 Ingredients
All-purpose flour

2 Cup (32 tbs)

, sifted

Bran

1⁄4 Cup (4 tbs)

Oats

1⁄4 Cup (4 tbs)

Sugar

1 Tablespoon

Baking powder

4 Teaspoon

Salt

1 Teaspoon

Butter

3 Tablespoon

Sour cream

1⁄2 Cup (8 tbs)

Buttermilk

1 1⁄4 Cup (20 tbs)
Nutrition Facts
Serving size: Complete recipe
Calories 1850 Calories from Fat 595
% Daily Value*
Total Fat 68 g104.6%
Saturated Fat 37.5 g187.5%
Trans Fat 0 g
Cholesterol 156.6 mg
Sodium 3620.1 mg150.8%
Total Carbohydrates 268 g89.2%
Dietary Fiber 14.3 g57.3%
Sugars 20.1 g
Protein 50 g100.5%
Vitamin A 35.7% Vitamin C 1.7%
Calcium 168.3% Iron 95%
*Based on a 2000 Calorie diet
Directions
GETTING READY
1) Preheat oven to 450 degrees.

MAKING
2) In a bowl, add all dry ingredients and mix.
3) Cut in the butter and mix well.
4) Add sour cream to the dry ingredients.
5) Mix in the buttermilk, stirring constantly till the dough is formed.
6) Transfer to a well-floured surface and allow to rest.
7) Roll out to a 3/4-inch thickness.
8) Using a 2-inch-round cutter or glass dipped in flour, cut out cookies.
9) Arrange on a tray and place in oven for 8 minutes at 450 degrees.
10) Lower heat to 350 degrees and bake for another 15 minutes.

SERVING
11) Serve hot with a hot drink.
Image Courtesy :
http://www.flickr.com/photos/mesohungry/4903902397/