»

Recipes

»

Yeast

»

White Yeast Bread
White Yeast Bread Recipe
White Yeast Bread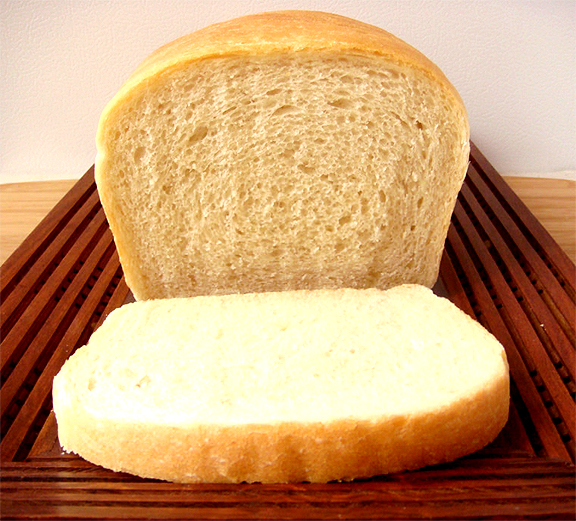 Ingredients
Milk

1 Cup (16 tbs)

(scalded)

Butter

2 Tablespoon

Sugar

2 Tablespoon

Yeast

1 Packet

Salt

1 Teaspoon

Egg

1

White flour

3 Cup (48 tbs)
Directions
Combine milk, sugar and butter in a saucepan.
Cook until scalded.
Butter does not have to melt.
Set off and cool.
Put yeast in warm water and dissolve.
Combine all ingredients with egg.
Add flour and knead.
Let rise until double in size.
Knead again and let rise.
Bake at 350° for 30 min.