»

Recipes

»

European

»

Waterzooi
Waterzooi Recipe
Waterzooi has a wonderful taste. Waterzooi get its taste from fish mixed with celery and peppercorn, flavored with white wine. Waterzooi is inspired by many food chains worldwide.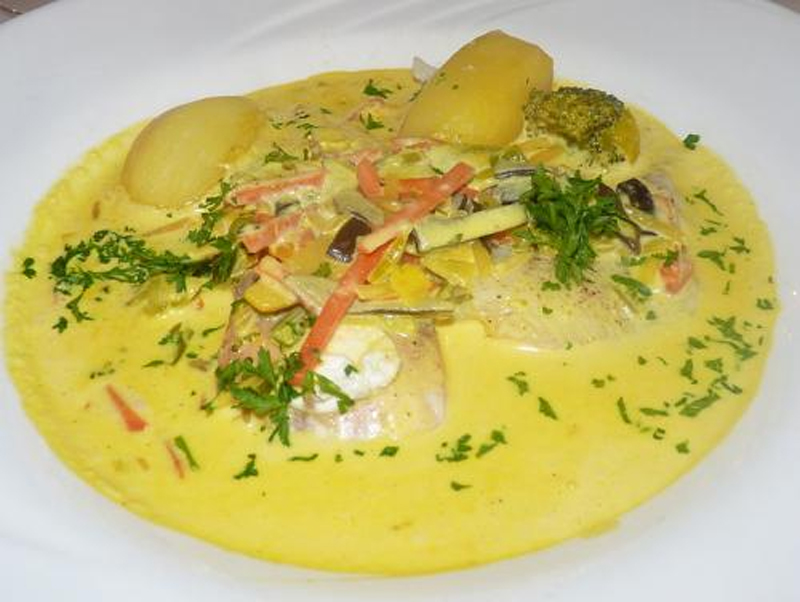 Ingredients
4 1/2 Ibs. fresh water fish, cut in pieces

7 oz. celery root or celeriac, cut in strips

Bay leaf

1/2

(Soup greens)

Peppercorns

6

(Soup greens)

White wine

Butter

8 Tablespoon

(Soup greens)

Lemon slices

3

(Soup greens)

White bread slices, toasted
Directions
Put fish and celery root into a large casserole.
Add soup greens and seasonings.
Pour in enough wine and water to cover mixture (2 parts water to 1 part wine).
Add butter; cover and cook gently until fish flakes easily.
Add lemon slices when fish is almost done.
Remove fish; strain broth and thicken with zwieback or rusk crumbs.
Add seasonings, if needed.
Pour sauce over toast slices and serve fish separately.