»

Recipes

»

Salad

»

Warm Red Potato Salad!!!
Warm Red Potato Salad!!! Recipe
This is a very easy side dish and very tasty.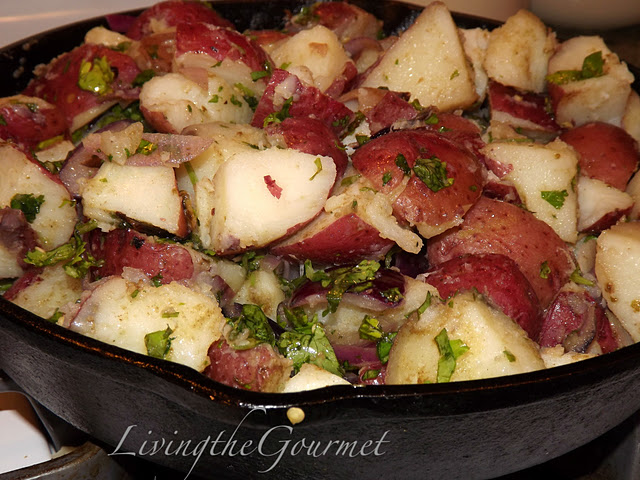 Ingredients
Red potatoes

5 Pound

Cilantro

1 Bunch (100gm)

, chopped

2 red onions – grilled and sliced

Chopped garlic

5 Clove (5gm)

, grilled

1 jalapeño – grilled and chopped

Romano cheese

1/4 Cup (16 tbs)

, grated

Ground cumin

1/2 Teaspoon

Dashes of sea salt

Dashes of ground black pepper

Olive oil for drizzling
Directions
Boil the potatoes until fork tender. Drain and let cool before cutting.

Heat a griddle and grill the sliced onions, garlic and jalapeño until slightly charred.

Heat a large frying pan with a drizzle of olive oil. Add the quartered potatoes, grilled jalapeño, onions, garlic and cilantro. Add the seasonings, grated Romano and toss.