»

Recipes

»

Salad

»

Warm Bean And Spinach Salad
Warm Bean and Spinach Salad Recipe
This Italian salad bursts with flavor, color and texture. Try it when you want the lightness of a salad combined with the heartiness of a main dish.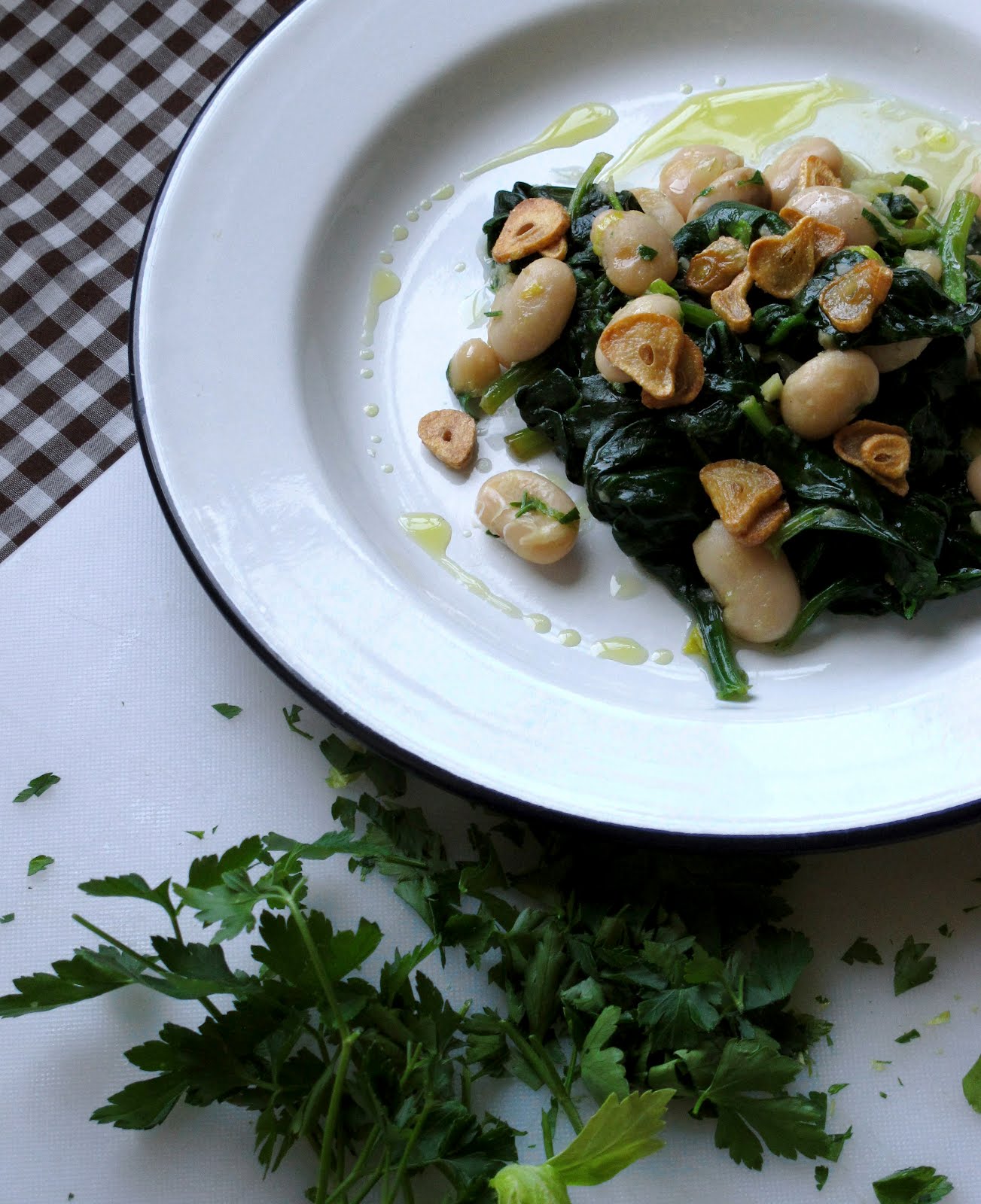 Ingredients
Fresh spinach

10 Ounce

, washed

Canned white kidney beans

15 Ounce

, rinsed (Progresso® cannellini beans)

Red bell pepper

1 1⁄2 Cup (24 tbs)

, coarsely chopped (1 large sized)

Italian dressing

2⁄3 Cup (10.67 tbs)

Garlic pepper

1⁄4 Teaspoon

Shredded mozzarella cheese

2 Ounce

(1/2 cup)
Nutrition Facts
Serving size
Calories 265 Calories from Fat 129
% Daily Value*
Total Fat 15 g22.5%
Saturated Fat 3.6 g18%
Trans Fat 0 g
Cholesterol 11.2 mg
Sodium 1240.3 mg51.7%
Total Carbohydrates 29 g9.6%
Dietary Fiber 7.6 g30.3%
Sugars 11.5 g
Protein 12 g23%
Vitamin A 170.1% Vitamin C 157.5%
Calcium 21.3% Iron 18.1%
*Based on a 2000 Calorie diet
Directions
1. Remove large stems from spinach; tear spinach into bite-size pieces. Place spinach in large bowl. Add beans; set aside.
2. Heat bell pepper and dressing to boiling in 1-quart saucepan; reduce heat to low. Cook uncovered 2 minutes, stirring occasionally. Stir in garlic pepper.
3. Pour bell pepper mixture over spinach and beans; toss. Sprinkle with cheese. Serve warm.