»

Recipes

»

Brownie

»

Waffle Iron Brownies
Waffle Iron Brownies Recipe
Waffle iron brownies are so wonderful. While making waffle iron brownies, you have to be very attentive and must not leave the waffle iron. It is ready in a couple of minutes and is absolutely delectable.
Crispy Waffles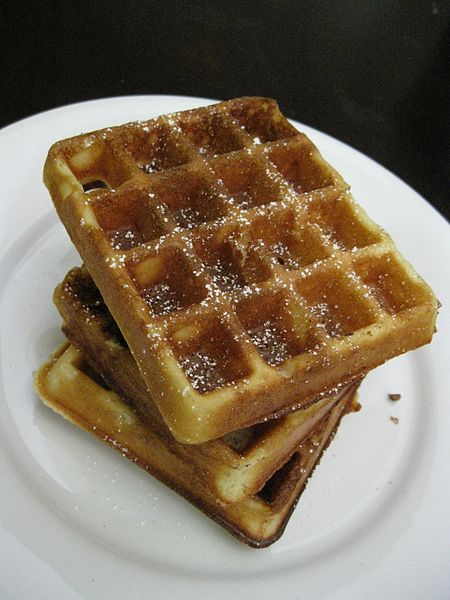 Ingredients
Butter/Margarine

1/2 Cup (16 tbs)

, melted

Cocoa

1/4 Cup (16 tbs)

Sugar

3/4 Cup (16 tbs)

Eggs

2 Small

, beaten

Water

1 Tablespoon

All-purpose flour-1 1/4 cups

Salt

1/4 Teaspoon

Nuts

2/3 Cup (16 tbs)

, chopped

Powdered sugar-to dust
Directions
MAKING
1)In a bowl, mix butter and cocoa and then fold in sugar, eggs and water.
2)Add flour, salt and nuts and mix well.
3)Heat a waffle iron and drop a teaspoon of batter into it.
4)Bake for about 1 minute and 30 seconds.

SERVING
5)Sprinkle waffle iron brownies with powdered sugar and serve.