»

Recipes

»

Cocktail

»

Mojito

»

VIRGIN MOJITO
VIRGIN MOJITO Recipe
Mojitos are a GREAT summer drink. They are basically a lime and mint flavored drink – most often served with rum. But kids love the flavor, so make a batch of virgin mojitos without the rum – not only will the kids love them, but without the rum, the calorie count is seriously low. So get lotsa limes, lotsa mint and get ready to smile.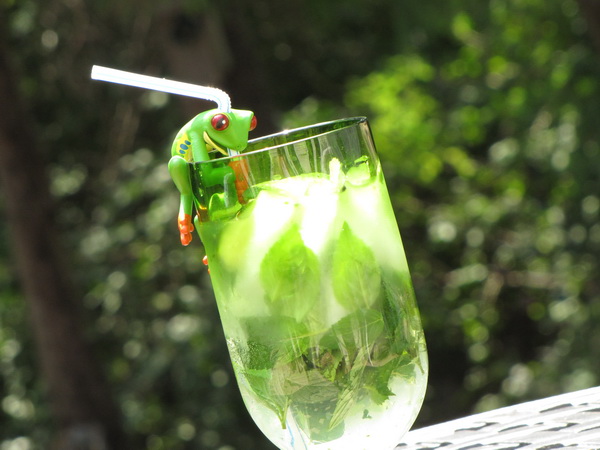 Ingredients
Mint leaves

6

Splenda/Equal

1 Tablespoon

Lime juice

1 Tablespoon

(From 1 Lime)

Canned diet lemon lime soda

12 Ounce
Nutrition Facts
Serving size: Complete recipe
Calories 54 Calories from Fat 0
% Daily Value*
Total Fat 0.02 g0.03%
Saturated Fat 0 g0.02%
Trans Fat 0 g
Cholesterol 0 mg
Sodium 41.5 mg1.7%
Total Carbohydrates 15 g5%
Dietary Fiber 0.16 g0.62%
Sugars 12.3 g
Protein 0.11 g0.22%
Vitamin A 1.2% Vitamin C 8.1%
Calcium 0.5% Iron 0.41%
*Based on a 2000 Calorie diet
Directions
Mull mint leaves and Splenda at the bottom of the glass with the handle of a wooden spoon. Add lime juice and stir. Pour in soda and stir well. Garnish with lime slices and extra mint.
* 20 calories per serving
This recipe is excerpted from the book
400 or Less - Holiday Recipes
by
Aileen Figula Kiter
. To purchase this book, please visit:
Amazon.Com