»

Recipes

»

French Vinaigrette
French Vinaigrette Recipe
I know you had been looking for a great French Vinaigrette recipe, well you have landed on the right page. Here's an easy to make vinaigrette recipe that can completely turn around the way your salads taste. Don't give this recipe a miss i can assure, you will love it.
French Vinaigrette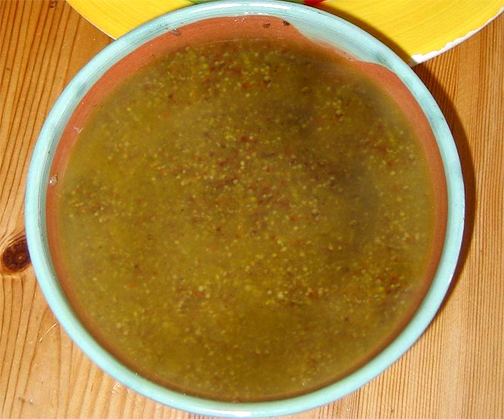 Ingredients
White vinegar

3 Tablespoon

Lemon juice

1 Tablespoon

, squeezed

Prepared mustard

1 Teaspoon

Virgin olive oil

1/3 Cup (16 tbs)
Directions
MAKING
1 In a bowl, combine vinegar, lemon juice and mustard.
2 Beat well together.
3 Gradually add in oil, 1 tsp (5ml) at a time, beating constantly.

SERVING
4 Use to dress your salads.