»

Recipes
Vichyssoise Recipe
Trying hard to appease your craving for a wonderful dish? Specially made to appease your taste-buds, this Vichyssoise uses some of the best liked combintaions of ingredients. Follow this easy and simple recipe to make Vichyssoise on your own.
Vichyssoise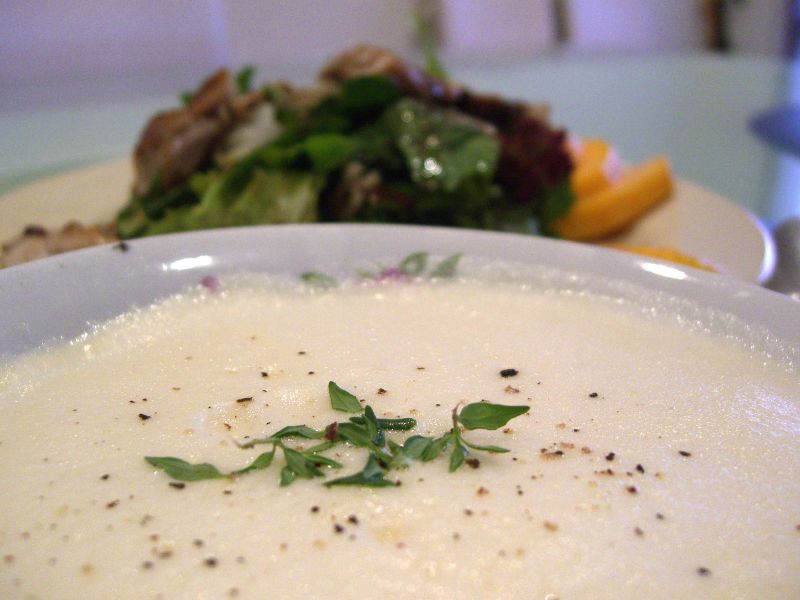 Ingredients
Leeks

4

Onion

1 Medium

Butter stick/Margarine

1/2

Potatoes

5 Medium

, finley sliced

Chicken consommé - 4 cups

Salt

To Taste

Milk

2 Cup (16 tbs)

Cream

2 Cup (16 tbs)
Directions
GETTING READY
1. Wash the leeks and the onions and chop finely

MAKING
2. In a large skillet, tip in the butter and add the leeks and the onions to brown very lightly in butter.
3. Add potatoes, consommé and salt and cook, covered, for 35 minutes.
4. Push this mixture through a sieve, discard the solids and return the mixture to the pan on the heat
5. Add the milk and heat but do not boil for five minutes. Set aside to cool.
6. Add the cream and chill thoroughly before serving.

SERVING
7. Top with finely chopped chives and serve cold.