»

Recipes

»

Pilaf

»

Vegetarian Pilaf
Vegetarian Pilaf Recipe
Rice Pilaf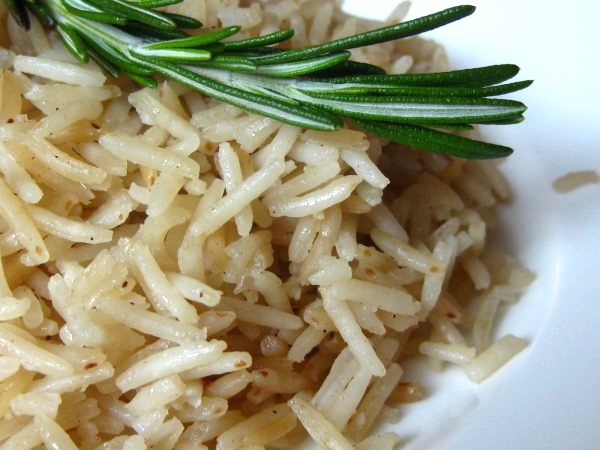 Summary
Preparation Time
5 Min
Cooking Time
20 Min
Ready In
25 Min
Difficulty Level
Easy
Health Index
Healthy
Servings
2
Ingredients
Brown rice

8 Ounce

Vegetable oil

1 Tablespoon

Nut fat

2 Ounce

Onion

4 Ounce

, chopped

Celery stick

3

Hot water

1 Pint

Sultanas

2 Ounce

Mushrooms/6 pieces dried fungi /mushrooms soaked overnight in water

4 Ounce

, chopped

Yeast extract

1 Teaspoon

(Maggi /Vesop /Tartex)

Salted cashews/Peanuts

4 Ounce

Mixed salt and sugar

1 Teaspoon

Nutmeg

1 Teaspoon

Ground ginger/Small piece fresh root ginger

1 Teaspoon

, finely chopped

Chopped parsley

1 Teaspoon (Leveled)

Lemon slice

1
Nutrition Facts
Serving size
Calories 1124 Calories from Fat 430
% Daily Value*
Total Fat 51 g78.5%
Saturated Fat 9.5 g47.6%
Trans Fat 0 g
Cholesterol 0 mg
Sodium 306.9 mg12.8%
Total Carbohydrates 150 g49.9%
Dietary Fiber 12.1 g48.3%
Sugars 29.7 g
Protein 30 g59.9%
Vitamin A 8.1% Vitamin C 22.2%
Calcium 14.9% Iron 44.7%
*Based on a 2000 Calorie diet
Directions
MAKING
1) In a thick pan, gently saute the dry rice in the oil and butter over low heat, until pale brown.
2) Stir in the onion and celery and cook for further 5 minutes.
3) Stir in the water, sultanas and mushrooms, then simmer covered until the rice is just tender and almost dry.
4) Stir in the yeast extract or other savoury flavouring and half of the salted nuts. 5) Stir in the seasoning and spices to taste.

SERVING
6) Garnish with the salted nuts, parsley and lemon, serve immediately in a casserole.