»

Recipes

»

Soup

»

Vegetable Soup With Meat
Vegetable Soup With Meat Recipe
This Vegetable Soup with Meat is a both winter and summer favorite at home. I throw in a mix a vegetables with soup meat and it comes out so delicious irresistable that every one at home just loves to sip in this Vegetable Soup with Meat.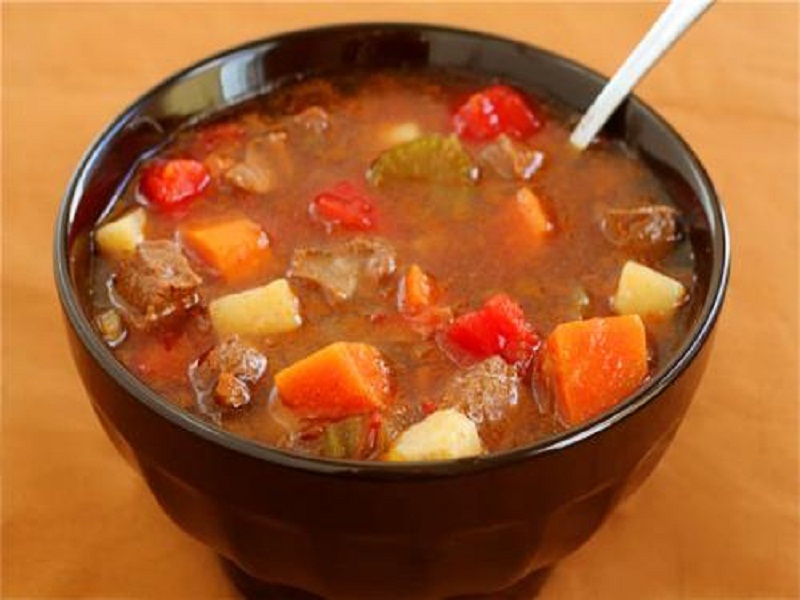 Ingredients
2 lbs. soup meat.

Water

2 Quart

Onions

4

, quartered

3 carrots, thickly-sliced

3 turnips, thickly sliced

3 potatoes, thickly sliced

Stewed tomatoes

3 1/2 Cup (16 tbs)

1 cup celery, thickly sliced

Parsley

1/2 Cup (16 tbs)

, minced

Salt

2 Tablespoon

Celery salt

2 Teaspoon

Shredded cabbage

1 Cup (16 tbs)
Directions
Coyer, meat with water and cook3 hours until tender remove meat and bone and add water to stock, to make 2 qts.
Add vegetables, except cabbage,_ add seasonings, cover and simmer slowly for 1 hour.
Cut meat, from bone and add to soup with cabbage about 10 minutes before serving.