»

Recipes

»

Indian

»

Tamil

»

Vegetable Biryani
Vegetable Biryani Recipe
This vegetable biryani can be had by itself or with tomato kulambu or masala or onion curd raita.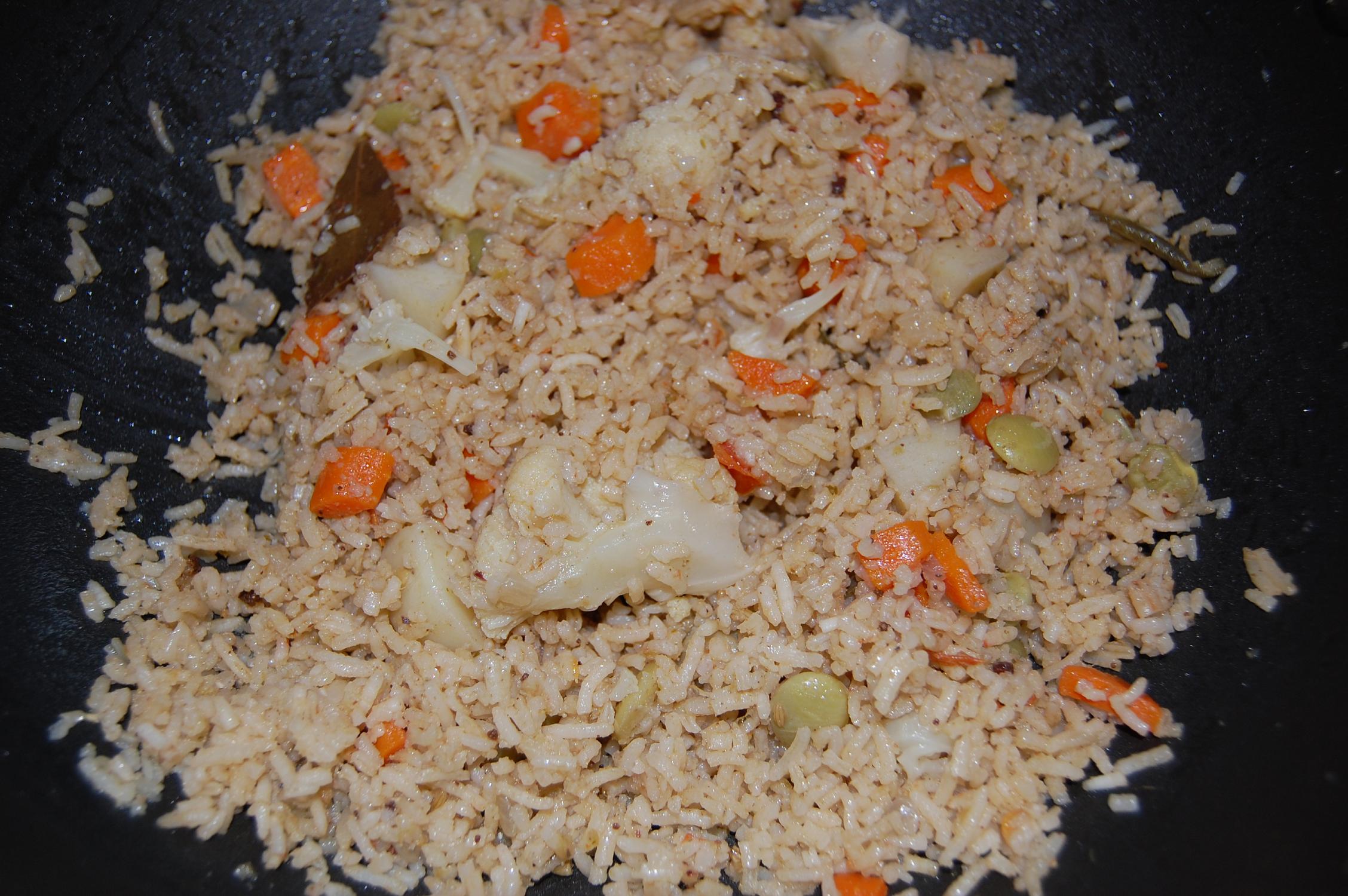 Ingredients
2 cups basmati or seeraga samba rice

Potato cauliflower

1 Cup (16 tbs)

, cut into pieces

Oil

5 Tablespoon

Ghee

2 Tablespoon

1 full tomato chopped

Onion

1/2

, finely chopped

Mint leaves

6

1 leaf of biryani leaf

Lemon juice

1/2 Teaspoon

Salt

3/4 Teaspoon

Coconut milk

1 Cup (16 tbs)

Cinnamon piece

1 Small

(To Grind:)

1 small piece cardamon

3 pieces elaichi or yelakaai

Sombu

1/4 Teaspoon

(To Grind:)

1 small piece ginger

Garlic

10 Gram

(To Grind:)

5 thai green chillies

A few corrainder leaves and a few mint leaves.
Directions
* Grind all the said ingrediants to a paste.

* Wash the rice and drain the water.

* Cut the vegetables in small pieces.

* In cooker pour oil and ghee, when it is hot put the biryani leaf, mint leaves and onion and fry till golden brown.

* Put the cut tomato and fry for 2 mins.

* Add the cut vegetables and fry for 3 mins. Add the grind mix and cook for 3 mins.

* The add 1 cup coconut milk and 2 and 1/2 cups water, then the rice and required amount of salt and add lemon drops and let it boil.

* When it starts to boil close the cooker lid and cook for just 1 whistle. Open the cooker after full steam goes.