»

Recipes

»

Stock
Vegetable Stock Recipe
Vegetable Stock is a classic recipe and is used to prepare soups and curries. Vegetable Stock is a simple recipe which can be easily tried at home.
Vegetable Stock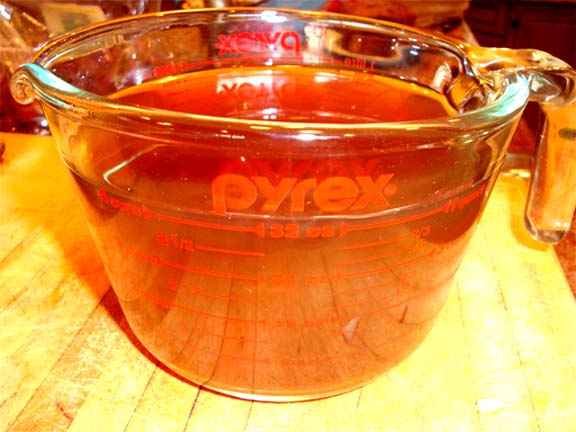 Ingredients
Green celery stalks - 2

Carrots

2

Large onion - 1

Leek

1

Potato

1

Parsley stalks - few

Bay leaf

1

Peppercorns - few

Salt

1 Teaspoon
Directions
GETTING READY
1 Wash all the vegetables well.
2 Cut them into slices.

MAKING
3 In a large pot, put all the vegetables along with the herbs.
4 Pour in 1 ½ quarts cold water.
5 Cover and bring to a boil.
6 Simmer for 15 minutes.
7 Strain well.

MAKING
8 Use as desired.