»

Recipes

»

Indian

»

Chana

»

Urad And Chana Dal
Urad And Chana Dal Recipe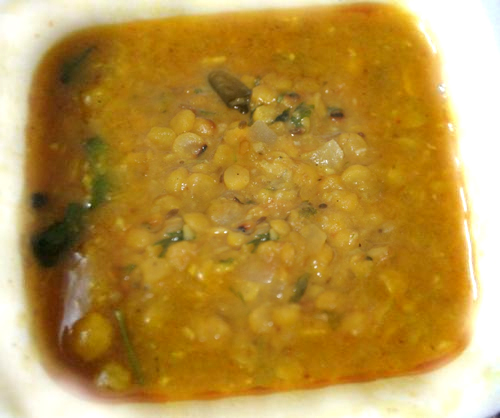 Ingredients
Udad dal

120 Gram

(Without Husk)

Water

4 Cup (64 tbs)

Red chili powder

1⁄2 Teaspoon

Black cumin

1 Teaspoon

Ginger

1 Teaspoon

, chopped

Salt

To Taste

Chana dal

120 Gram

(Without Husk)

Turmeric

1 Teaspoon

Black pepper

1⁄2 Teaspoon

Small onion

1 Small

Ghee

1⁄2 Cup (8 tbs)
Nutrition Facts
Serving size
Calories 295 Calories from Fat 146
% Daily Value*
Total Fat 17 g25.8%
Saturated Fat 10.1 g50.5%
Trans Fat 0 g
Cholesterol 43.6 mg
Sodium 79.2 mg3.3%
Total Carbohydrates 27 g8.9%
Dietary Fiber 9.3 g37.2%
Sugars 2.3 g
Protein 10 g19.9%
Vitamin A 6.6% Vitamin C 2%
Calcium 11.8% Iron 9.8%
*Based on a 2000 Calorie diet
Directions
GETTING READY
1 Pick and wash the dals.
2 In a bowl, soak the dals for 25 minutes.

MAKING
3 In a pan, boil water.
4 Add in the dals along with turmeric, salt, red chilli powder and cook on low heat until tender and well mixed.
5 In a pan, heat the ghee,.
6 Add chopped onion and ginger and cookuntil light brown.
7 Add in cuminseeds and pepper, cook, stirring for a minute.
8 Pour over the dal .

SERVING
9 Serve with rice or chapatis.