»

Recipes

»

Turkey

»

Turkey Open-Facers
Turkey Open-Facers Recipe
Turkey open facers are open faced turkey sandwiches that can be prepared and enjoyed from your leftover thansgiving dinner. White bread topped with turkey with cooked french dressing with onions and asparagus, these open faced turkey sandwiches will have you overdose on the bird and yet love it!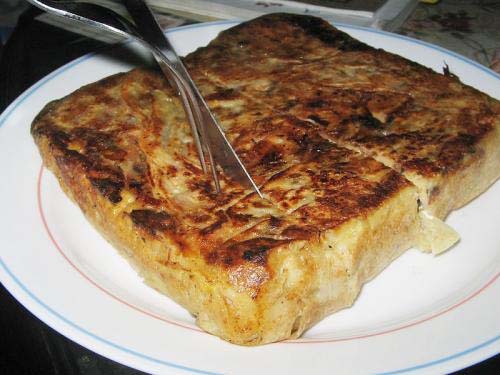 Ingredients
1/4 cup clear French salad dressing with herbs and spices

Onion

1 Tablespoon

, chopped

Pepper

1/8 Teaspoon

Asparagus spears

1/2 12 Ounce

, cooked, drained

Softened butter

1 Tablespoon

Mayonnaise

2 Teaspoon

White bread slice

2

, toasted

Cooked turkey slice

4

2 slices process Swiss cheese
Directions
Combine French dressing, onion, and pepper.
Pour over asparagus in saucepan; bring to boiling.
Blend butter and mayonnaise; spread on toast.
Top with turkey, then asparagus.
Halve cheese slices diagonally; place atop asparagus.
Broil till cheese melts.