»

Recipes

»

Dressing

»

Turkey With Squash Dressing
Turkey With Squash Dressing Recipe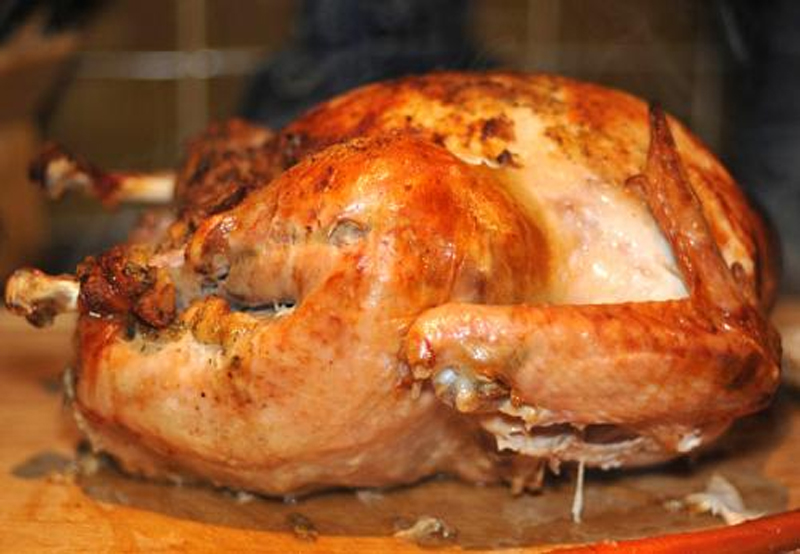 Ingredients
Corn bread mix

10 Ounce

(1 Package)

Chopped onion

1⁄2 Cup (8 tbs)

Chopped celery

1⁄2 Cup (8 tbs)

Butter/Margarine

2 Tablespoon

All purpose flour

1 Tablespoon

Salt

1 1⁄2 Teaspoon

Pepper

1⁄8 Teaspoon

Milk

1⁄2 Cup (8 tbs)

Shredded american cheese

4 Ounce

(1 Cup)

Eggs

3

, slightly beaten

Crookneck squash

20 Ounce

, frozen, cooked and drained (2 Packages, 10 Ounce Each)

Turkey

14 Pound

(1 Turkey, 12 To 14 Pound)

Salt

To Taste

Cooking oil

1 Tablespoon
Nutrition Facts
Serving size: Complete recipe
Calories 11993 Calories from Fat 5323
% Daily Value*
Total Fat 592 g911%
Saturated Fat 185.4 g927%
Trans Fat 0 g
Cholesterol 5555 mg
Sodium 11878.9 mg495%
Total Carbohydrates 192 g64%
Dietary Fiber 20.3 g81.3%
Sugars 12.7 g
Protein 1394 g2787.3%
Vitamin A 84.9% Vitamin C 92.8%
Calcium 279.7% Iron 523.4%
*Based on a 2000 Calorie diet
Directions
Prepare and bake corn bread mix according to package directions; cool on wire rack.
Cut bread into 1/2 to 3/4-inch cubes.
Place in a bowl; let it stand, lightly covered, overnight.
In a small saucepan cook onion and celery in butter or margarine till tender but not brown.
Blend in the flour with 1 1/2 teaspoons salt, and pepper and addall the milk once.
Cook and stir till mixture is thickened and bubbly.
Add cheese; stir till melted.
Add half of the hot mixture into eggs.
Add egg mixture to remaining hot mixture in saucepan.
In large bowl carefully fold squash and com bread cubes into cheese mixture.
Set aside.
Rinse turkey, pat dry with paper toweling.
Sprinkle cavity with a little salt.
Lightly spoon some of the dressing into the neck cavity.
Pull the neck skin to back of bird and fasten securely with a small skewer.
Lightly spoon remaining dressing into body cavity; do not pack.
Tie legs together securely at tail.
Twist wing tips under back of turkey.
Place, breast side up, on a rack in a shallow roasting pan.
Brush skin with cooking oil.
Insert meat thermometer in center of inner thigh muscle, making sure the bulb does not touch bone.
Roast, uncovered, in a 325°F oven 4 1/2 to 5 1/2 hours or till meat thermometer registers 185°F.
Remove bird to serving platter.
Let it stand for 15 minutes before carving.
Garnish with parsley, if desired.