»

Recipes

»

Salad

»

Tuna Fish Salad
Tuna Fish Salad Recipe
This typical Tuna Fish Salad is the best healthy and tasty combination to any meal. Try this easy and simple recipe for Tuna Fish Salad; this happens to be my personal favorite!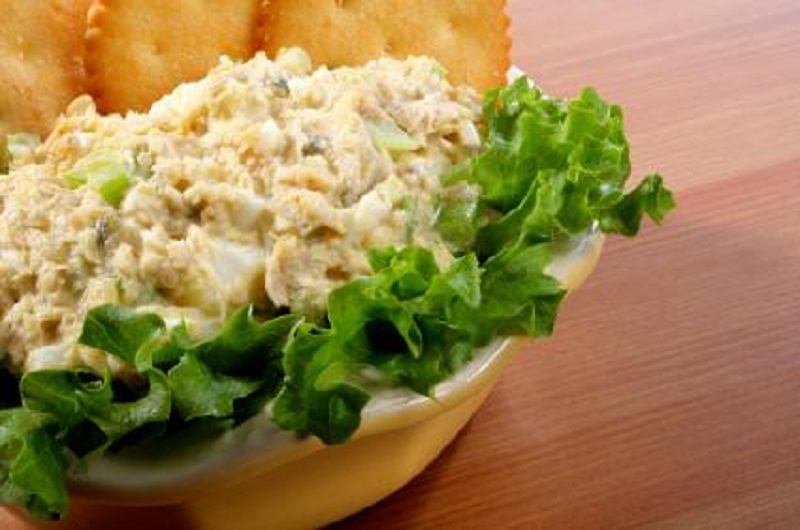 Ingredients
Tuna fish

1 7 Ounce

, drained, flaked

Celery

1 Cup (16 tbs)

, diced

Avocado

1 Cup (16 tbs)

, diced

Salt

1/4 Teaspoon

Pepper white

1 Dash

Salad dressing

1/4 Cup (16 tbs)

Lemon juice

1 Tablespoon

Chicory
Directions
Toss together, lightly, tuna fish, celery, diced avocado, salt and pepper.
Combine salad dressing and lemon juice.
Add to tuna fish mixture and blend carefully.
Pile in a bowl.