»

Recipes

»

Brownie

»

Triple Fudge Brownies
Triple Fudge Brownies Recipe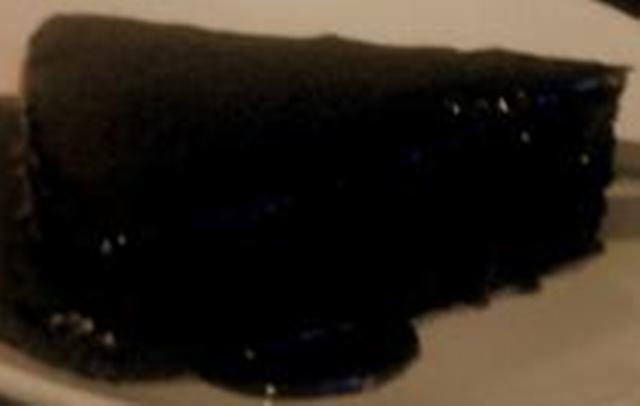 Ingredients
Instant chocolate pudding mix

3 1⁄3 Ounce

(1 Package)

Milk

2 Cup (32 tbs)

Chocolate cake mix

18 1⁄2 Ounce

(1 Package)

Semisweet chocolate chips

12 Ounce

Semi-sweet chocolate chips

12 Ounce

(Optional: 1 T. Vanilla Or Almond Extract)

Vanilla extract/Almond extract

1 Teaspoon

Almond extract/Vanilla extract

1 Teaspoon
Nutrition Facts
Serving size: Complete recipe
Calories 3120 Calories from Fat 917
% Daily Value*
Total Fat 104 g160.6%
Saturated Fat 44.9 g224.3%
Trans Fat 0 g
Cholesterol 45.2 mg
Sodium 4101.9 mg170.9%
Total Carbohydrates 532 g177.3%
Dietary Fiber 14.4 g57.6%
Sugars 331.7 g
Protein 33 g66.5%
Vitamin A 9.2% Vitamin C
Calcium 63.1% Iron 37.9%
*Based on a 2000 Calorie diet
Directions
Combine dry pudding mix and milk; stir just until pudding starts to thicken. Stir in dry cake mix and extract, if using. Fold in chocolate chips. Spread batter evenly into a lightly greased 13"x9" baking pan; place on center oven rack. Bake at 350 degrees for about 30 to 40 minutes, until top springs back when lightly touched. Let cool at least one hour before cutting into squares. Dust with powdered sugar, if desired. Makes about 1-1/2 dozen.
This recipe has been excepted from
Best-Ever Cookies Cookbook
. To purchase the book visit
Best-Ever Cookies
.