»

Recipes

»

Pastry

»

Crispy Walnut In Pastry
Crispy Walnut In Pastry Recipe
Crispy Walnut In Pastry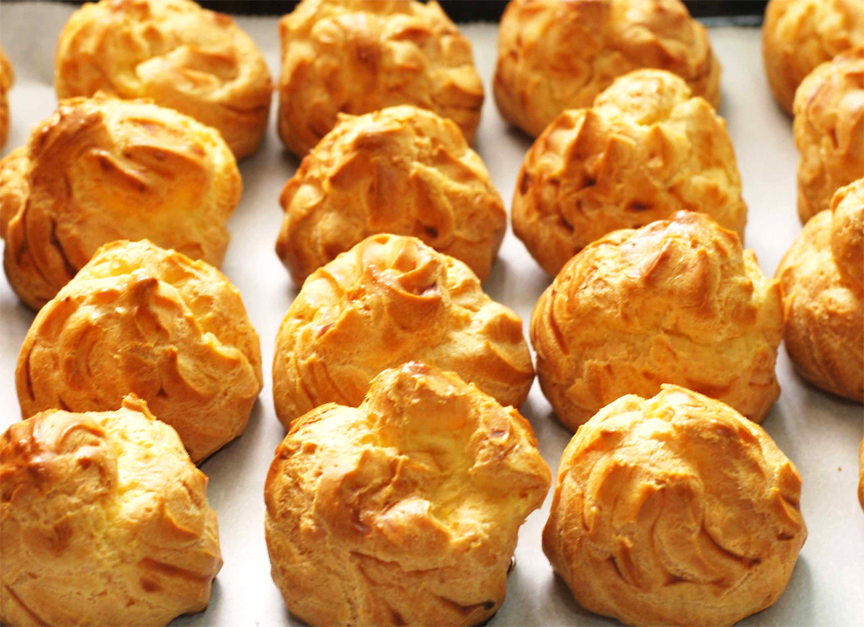 Ingredients
Blanched almonds

3⁄4 Pound

, ground

Cream/Evaporated milk

2 Teaspoon

Walnut meats

3⁄4 Pound

, ground

Phyllo pastry sheets

1 Pound

Sugar

1 Cup (16 tbs)

Sweet butter

2 Cup (32 tbs)

, melted

Egg yolks

3

Brandy/Whisky

3 Tablespoon

(1 Jigger)

Vanilla

1 1⁄2 Teaspoon

Syrup

1 Cup (16 tbs)

(Adjust Quantity As Needed)
Nutrition Facts
Serving size: Complete recipe
Calories 11276 Calories from Fat 7104
% Daily Value*
Total Fat 811 g1247.4%
Saturated Fat 282.4 g1412.2%
Trans Fat 0 g
Cholesterol 1588.1 mg
Sodium 2507.2 mg104.5%
Total Carbohydrates 887 g295.7%
Dietary Fiber 80.4 g321.5%
Sugars 230.9 g
Protein 182 g364.4%
Vitamin A 253.7% Vitamin C
Calcium 143.3% Iron 230.9%
*Based on a 2000 Calorie diet
Directions
Mix nuts and sugar.
Beat egg yolks and add whiskey, vanilla, and cream or evaporated milk.
Stir in nut mixture and blend well.
Make balls the size of walnuts.
If not moist enough to shape into little balls, add more cream.
Cut sheets of phyllo pastry into thirds.
Cover two thirds with waxed paper and a slightly dampened towel.
From remaining third take one sheet at a time, spread evenly with melted butter, and fold into thirds lengthwise.
Place a ball of nut mixture in lower corner.
Fold and refold in triangle shape.
Butter the triangle and place in a buttered pan or on a cooky sheet about % inch apart.
Bake in a 350 degree oven for 15 to 20 minutes or until golden.
Remove from oven and let stand for about 2 minutes.
Then prick each of the trigona with a two pronged fork and dip into the cool syrup.