»

Recipes

»

Greek

»

Ambrosia

»

Traditional Ambrosia
Traditional Ambrosia Recipe
Traditional Ambrosia…a treat for fruit lovers. This recipe is the ultimate combination of good health and great taste. A quick and easy to make anytime treat. Taste the goodness of all things natural and wonderful.
Traditional Ambrosia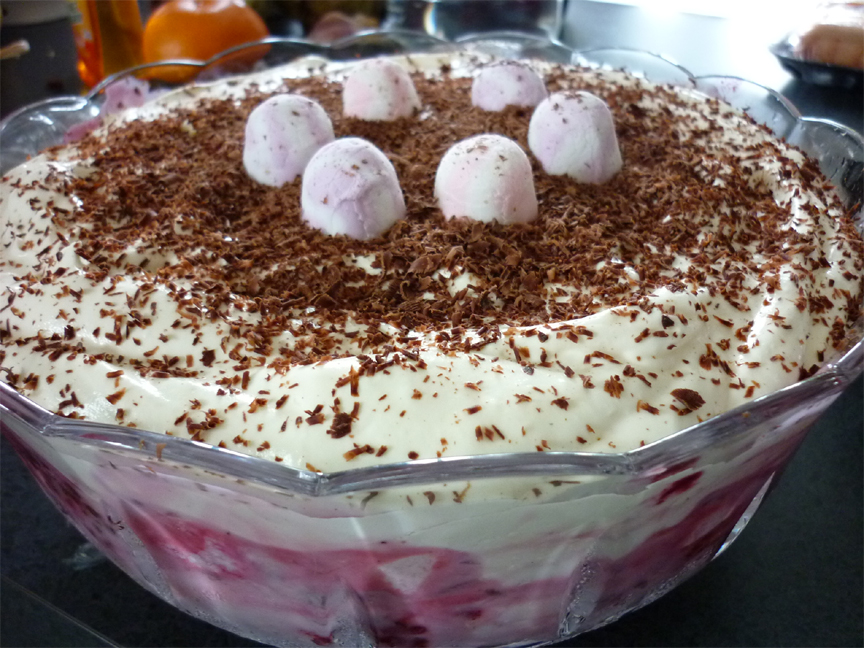 Summary
Preparation Time
45 Min
Difficulty Level
Easy
Health Index
Healthy
Servings
20
Ingredients
Oranges - 3 Ige.

Seedless grapes

1 Pound

Red apples -3 Ige.

Bananas

5

Mandarin oranges

1 Small

Pineapple chunks

1 Can (10oz)

Sugar to taste

Lemon juice to taste

Shredded coconut

1 Small

Miniature marshmallows package

1

Walnut or pecan

1 Cup (16 tbs)

Red maraschino cherries -1 sm. jar

Green maraschino cherries - 1 sm. jar
Directions
MAKING
1) Peel and slice the oranges, removing the outer membrane and seeds.
2) Halve the grapes and core and slice the apples.
3) Slice the bananas.
4) Drain the canned fruits.
5) In a 3-quart glass serving bowl, layer the oranges, grapes, apples, bananas, canned orange segments and pineapple chunks.
6) Sprinkle each layer with sugar and lemon juice.
7) Cover with coconut.

SERVING
8) Garnish with marshmallows, walnuts and cherries and serve.