»

Recipes

»

Vanilla

»

Traditional Icebox
Traditional Icebox Recipe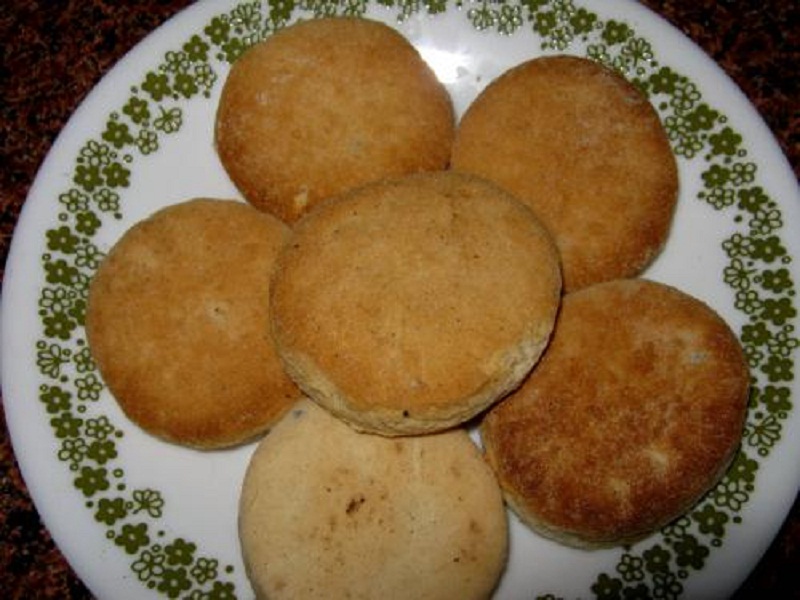 Ingredients
| | | |
| --- | --- | --- |
| | Butter | 1⁄2 Cup (8 tbs) |
| | Granulated sugar | 1⁄2 Cup (8 tbs) |
| | Firmly packed brown sugar | 1⁄3 Cup (5.33 tbs) |
| | Egg | 1 Large |
| | Vanilla extract | 1 Teaspoon |
| | All purpose flour | 1⁄2 Cup (8 tbs) |
| | Baking powder | 1⁄2 Teaspoon |
| | Salt | 1⁄2 Teaspoon |
Nutrition Facts
Serving size
Calories 449 Calories from Fat 213
% Daily Value*
Total Fat 24 g37.2%
Saturated Fat 14.9 g74.3%
Trans Fat 0 g
Cholesterol 113.3 mg
Sodium 317.9 mg13.2%
Total Carbohydrates 56 g18.6%
Dietary Fiber 0.42 g1.7%
Sugars 43.6 g
Protein 3 g6.9%
Vitamin A 15.3% Vitamin C
Calcium 7.8% Iron 6.5%
*Based on a 2000 Calorie diet
Directions
MAKING
1) For the Electric Mixer Method, cream butter in a bowl.
2) Beat in sugar till fluffy.
3) Beat in egg and vanilla extract.
4) In a medium bowl mix remaining ingredients and stir.
5) Add creamed mixture and blend.
6) For the Food Processor Method, begin with creaming butter using the appropriate blade.
7) Blend in sugar.
8) Add egg and vanilla extract in the running processor and blend well.
9) In a medium bowl mix remaining ingredients and blend.
10) Add half the content to workbowl at a time and blend completely.
11) Keep the dough in fridge for about one hour.
12) Roll the dough in logs shape about 1-1/2" in diameter.
13) Cover each log in plastic wrap and freeze. It should be completely frozen before use.

FINALIZING
14) Preheat oven moderately to 375° F (190°C).
15) Grease the cookie sheets with butter.
16) With a sharp knife slice frozen dough into 1/4" slices.
17) You can also preserve remaining dough for use next time.
18) Bake 8-10 minutes till edges are golden brown.
19) Cool on wire racks.

SERVING
20) Serve cold.