»

Recipes

»

Indian

»

Andhra

»

Tomato Gojju / Tomato Chutney
Tomato Gojju / Tomato Chutney Recipe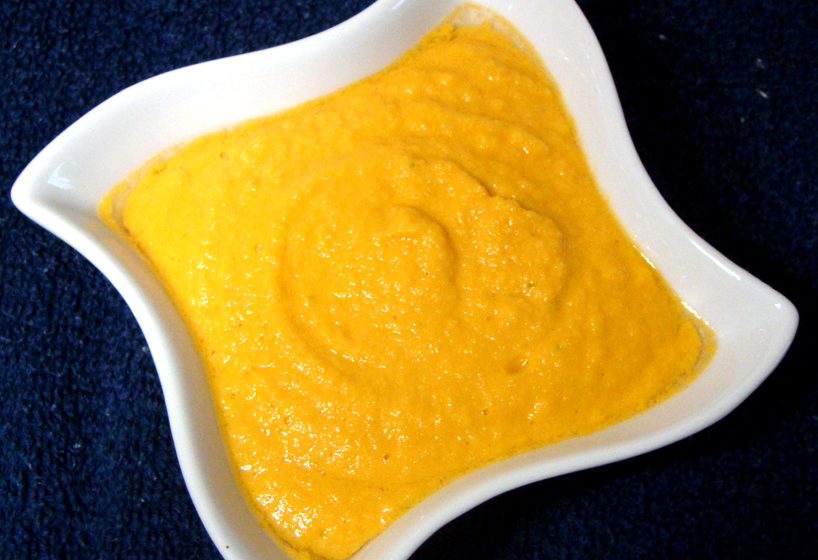 Ingredients
Tomatoes

2 Large

Coconut

1/2 Cup (16 tbs)

, frozen

Green chillies

3

Garlic

3 Clove (5gm)

Salt

To Taste
Directions
Blanch tomatoes and peel off the skin. Dice them roughly.
Heat a pan and add grated coconut. Saute till most of the water evaporates.
Combine everything in a blender and grind to a smooth paste. Do not add any water.
Serve
[Goes well with neer dosa (http://www.ifood.tv/recipe/neer_dosapaan_polo),
Urad rice dosa (http://www.ifood.tv/recipe/urad_rice_dosa), urad rava dosa or idli. Can also be served as a side dish with steamed rice].
I have never tried sweet tomato chutney. I'll try it out and let you know.
Posted on:
27 August 2009 - 4:35pm

Sweet tomato chutney! ..dont think i have had them ..but i have had this chutney with dosas and its simply yummy.. Do you know how t make those onion chutneys..have been looking for its recipe throughout..no luck..
Posted on:
1 July 2009 - 7:38am

tomato gojju/tomato chutney is a delicious side dish in any indian meal. sometimes people use sugar or jaggery for the preparation of tomato gojju/tomato chutney. sarita, have u ever tried the sweet tomato chutney??
Posted on:
30 June 2009 - 1:58am