»

Recipes

»

Chinese

»

Tofu Chow Mein
Tofu Chow Mein Recipe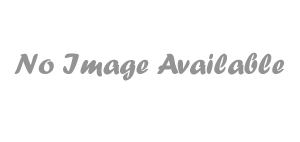 Ingredients
Precooked thick wheat noodles

300 Gram

Soy sauce

3 Tablespoon

Oyster sauce

2 Tablespoon

Sesame oil

2 Teaspoon

Water

2 Tablespoon

Canola oil/Peanut oil

2 Tablespoon

Firm soya/Tofu

180 Gram

, cut into cubes

Carrot

1

, cut into long thin strips

Small broccoli florets

2 Cup (32 tbs)

Garlic

2 Clove (10 gm)

, crushed

Finely grated ginger

2 Teaspoon

Roasted cashew nuts

1⁄2 Cup (8 tbs)
Nutrition Facts
Serving size
Calories 731 Calories from Fat 268
% Daily Value*
Total Fat 31 g47.3%
Saturated Fat 4.7 g23.7%
Trans Fat 0.1 g
Cholesterol 63 mg
Sodium 902.1 mg37.6%
Total Carbohydrates 83 g27.8%
Dietary Fiber 7.8 g31.3%
Sugars 6.5 g
Protein 34 g68.8%
Vitamin A 124.1% Vitamin C 193.9%
Calcium 23.1% Iron 60.6%
*Based on a 2000 Calorie diet
Directions
Loosen the precooked noodles by soaking in a bowl of hot water for 2-3 minutes, then drain and set aside. Mix together the soy sauce, oyster sauce, sesame oil and water in a bowl.
Heat a wok or large frying pan over a high heat, add the oil and stir-fry the carrot and broccoli for 2 minutes

add the soya/tofu and stir-fry for 4 minutes. Add the garlic and ginger and stir-fry for a minute.
Stir through the noodles and then add the sauce mixture and cashews and mix until thoroughly combined and heated through.