»

Recipes

»

Salad

»

The Complete Salad
The Complete Salad Recipe
A very healthy salad which includes veggies, apple, egg and meat. Dressing is optional.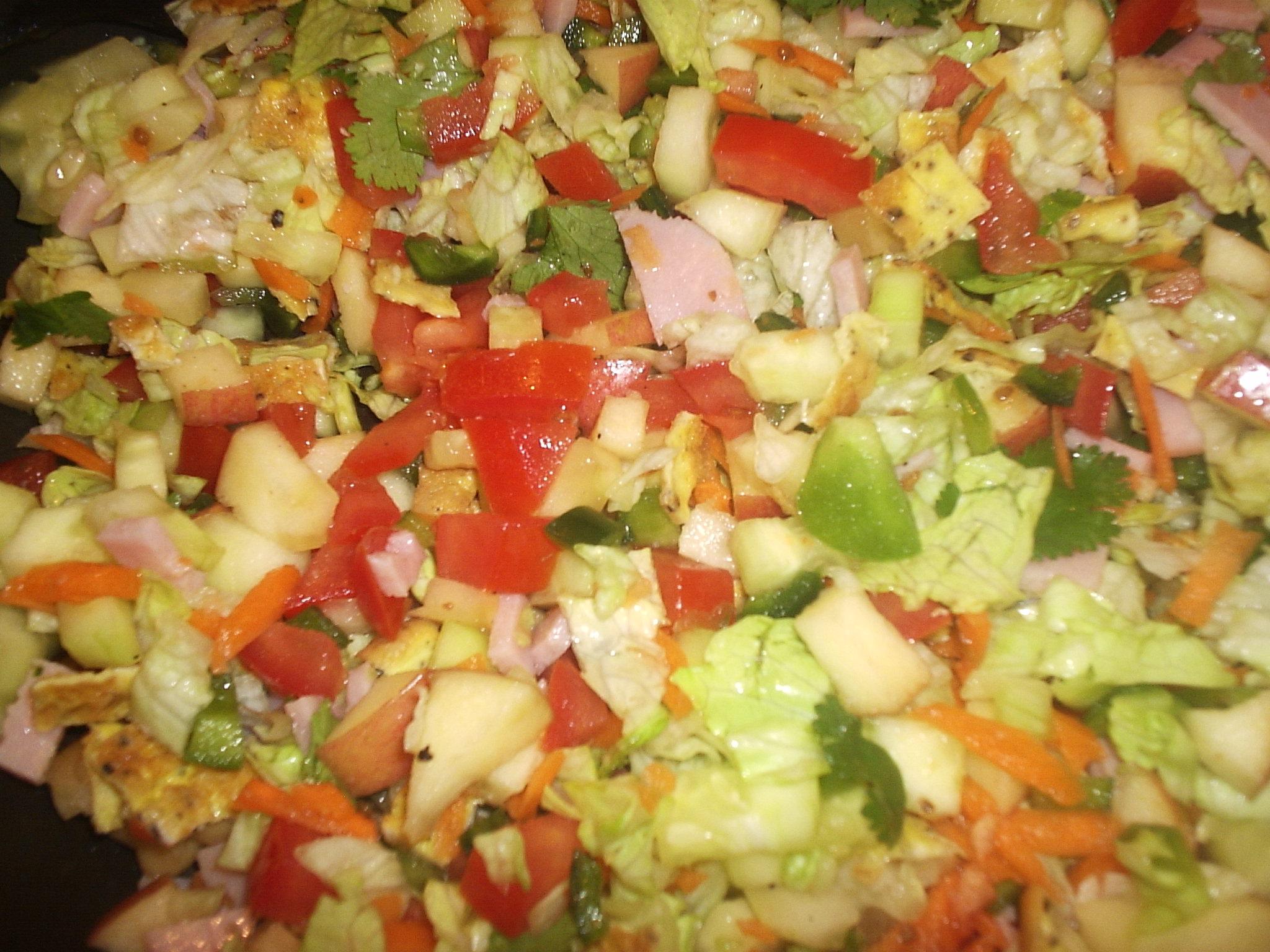 Ingredients
Tomato

1

Carrot

1

Capsicum - 1/4th of a capsicum (any color will do; add all the colors if u like to make it colorful)

Cucumber

1 Medium

Jalapeno

1

Cilantro sprig

1

Iceberg lettuce leaves

4

Apple - 1/2 of an apple

Egg

1

Bologna slice

1

Salt

1 To taste

Ground pepper

1 Pinch

Curd

1/2 Cup (16 tbs)
Directions
1. Shred the carrot. Dice all the veggies, apple and bologna to small pieces.
2. Make an egg omelette adding a pinch of salt and ground pepper. Let cool and dice it into small pieces.
3. Mix everything together.
4. For the dressing - Better to add the curd mixed with little salt when serving into individual plates. Salad tastes good without curd also.

This salad can be enjoyed as an appetizer or side dish.

Salads are very healty and nutritious. Thanks for this Salad recipe.
Posted on:
21 February 2008 - 12:21am