»

Recipes

»

Corn

»

Tecumseh Pudding-Pie
Tecumseh Pudding-Pie Recipe
If you are bored of the usual, take delight in this super-delicious recipe for Tecumseh Pudding-Pie. This Tecumseh Pudding-Pie is perfect for a weekend special or to serve for special occasion. Finally you have something delicious, yet simple to make!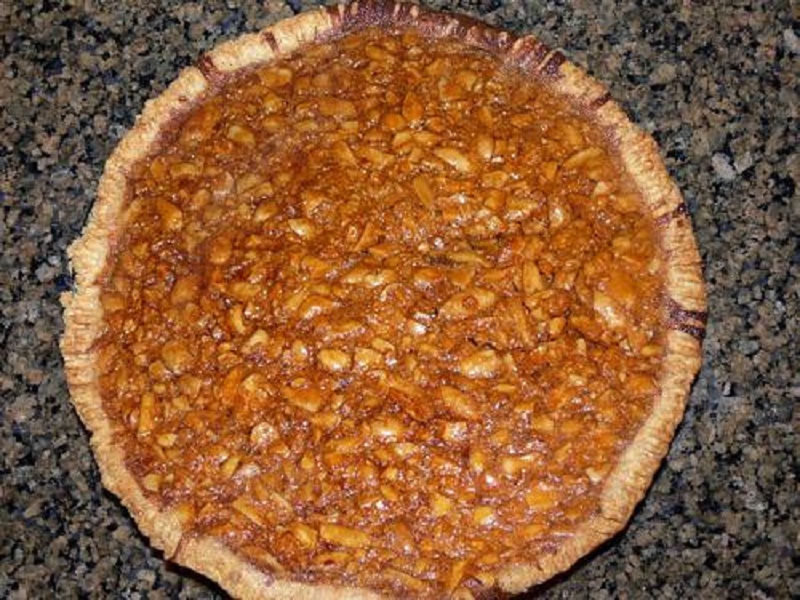 Ingredients
Eggs

3 Small

Undiluted evaporated milk - 2 cups

Whole kernel corn

2 Cup (16 tbs)

, frozen

Stuffed olives

1/2 Cup (16 tbs)

, sliced

Watercress

1/2 Cup (16 tbs)

, minced

Onion

1 Tablespoon

, grated

Sugar

1/2 Teaspoon

Salt

1/2 Teaspoon

Tabasco sauce

1 Dash

1/2 Standard recipe pastry
Directions
GETTING READY
1) Preheat oven to 425° F.

MAKING
2) Take a bowl and beat eggs in it until foamy.
3) Add milk and beat for about 3 minutes.
4) Add olives, corn, watercress, seasonings and onion.
5) Stir over low heat until mixture turns slightly thick.
6) Fit the pastry inside a low 1 1/2-quart casserole.
7) Pour in the prepared corn mixture and bake, uncovered, for about 10 minutes.
8) Reduce heat to 325° F and bake for another 45-50 minutes or until mixture is set.

SERVING
9) Cool slightly. Cut in wedges and serve.