»

Recipes

»

Indian

»

Paneer

»

Tangy Paneer With Green Peas
Tangy Paneer with Green Peas Recipe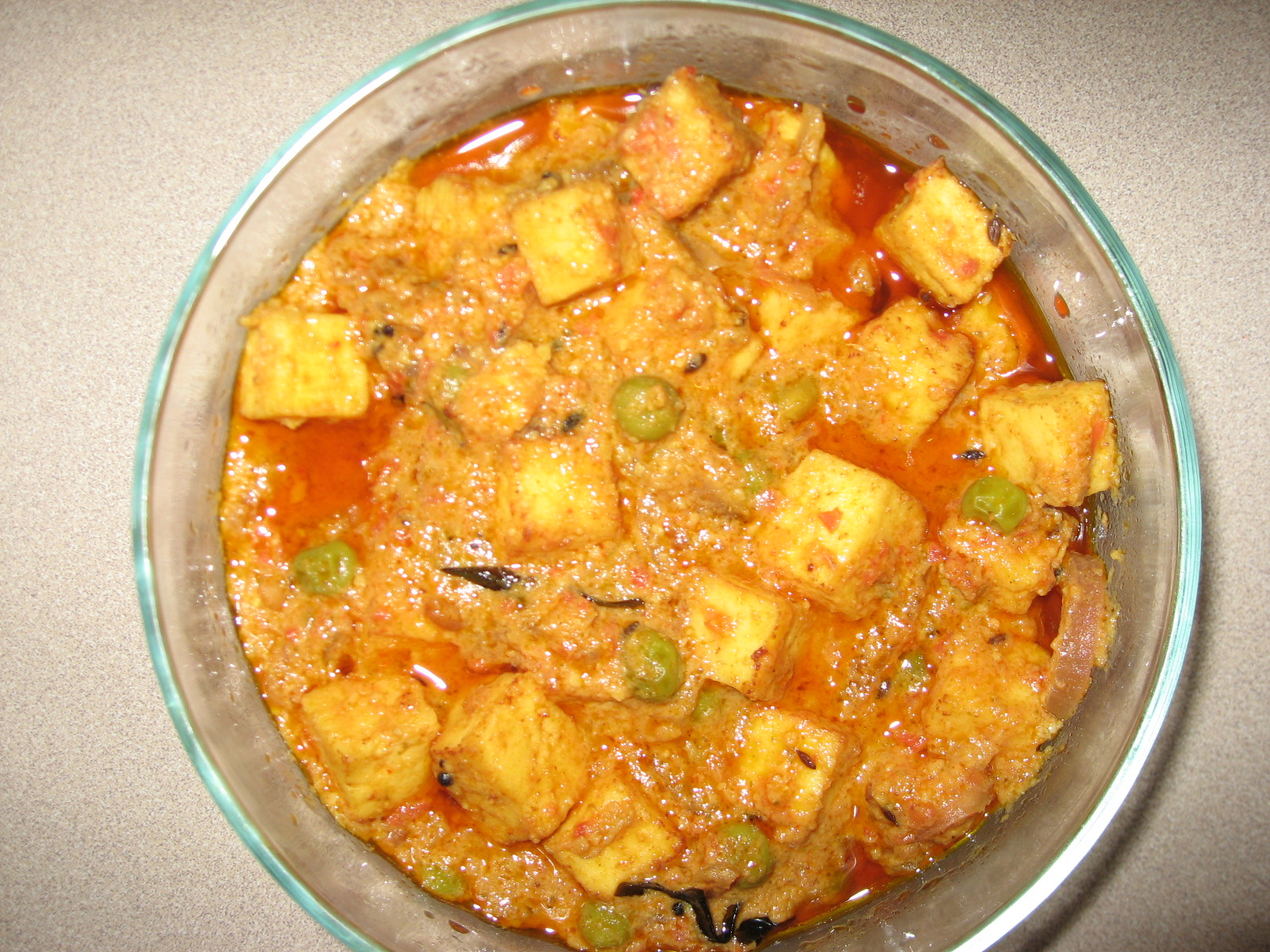 Ingredients
Fried Paneer Cubes - 300 gms

Tomatoes

4

Tamarind paste

1 Tablespoon

Green chillies

4

Green peas

1/2 Cup (16 tbs)

Cilantro - a few stems with leaves

Coconut powder - 1 tbs

Onions

1/2 Cup (16 tbs)

, chopped

Mustard

1/2 Teaspoon

Cumin

1/2 Teaspoon

Garlic – ginger paste

1 Teaspoon

Curd

3 Tablespoon

Amchur powder

1/2 Teaspoon

Turmeric powder

1/4 Teaspoon

Dhaniya powder - 1 tsp

Chilli powder

2 Teaspoon

Garam masala powder

1 Teaspoon

Salt

To Taste
Directions
Blend tomatoes, cilantro, chillies, coconut powder in a blender.

Heat oil in a vessel, when hot, add mustard & allow them to splutter. Add jeera, onions, ginger garlic paste and saute until onions turn light brown

Add the blended mixture to this & add amchur , turmeric, dhaniya, garam masala, chilli and salt.

Add Green Peas and bring to boil

Add fried paneer cubes & boil until paneer turns tender and extra water evaporates.

Serve Hot.

This recipe has been reclassified to Milk-Vegetarian from Vegan. Thanks so much for pointing this out serenevannoy
Posted on:
16 May 2007 - 11:32am

This isn't vegan, so it shouldn't be tagged in the vegan section, if I'm not mistaken.
Posted on:
16 May 2007 - 11:12am