»

Recipes

»

Pie

»

Tangy Apricot Pie
Tangy Apricot Pie Recipe
This is a simple recipe for you to make your favorite Tangy Apricot Pie in your own style. Deliciously different and appetizingly inviting, this Tangy Apricot Pie recipe is a must try!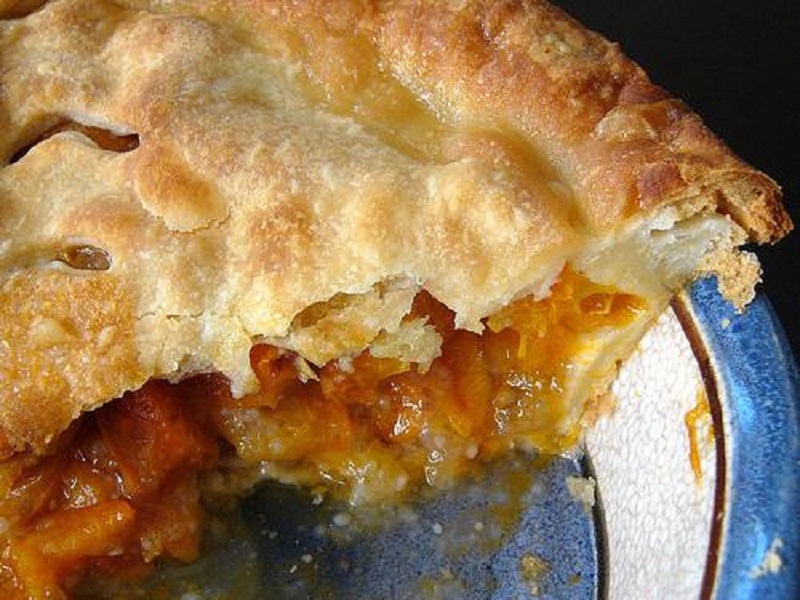 Ingredients
1 pastry recipe

Apricots

4 Cup (16 tbs)

, sliced

Orange juice

1/4 Cup (16 tbs)

Orange rind

2 Teaspoon

, grated

Nutmeg

1/2 Teaspoon

Sugar

1 1/2 Cup (16 tbs)

Quick-cooking tapioca

2 1/2 Teaspoon
Directions
Line a 9-inch pie plate with half the pastry.
Combine remaining ingredients and pour into pie shell.
Cover with top crust.
Bake in a hot oven (425°F.) 40 minutes.
Makes one 9-inch pie.