»

Recipes

»

Fritter

»

Cinnamon Sweet Fritters
Cinnamon Sweet Fritters Recipe
Cinnamon Sweet Fritters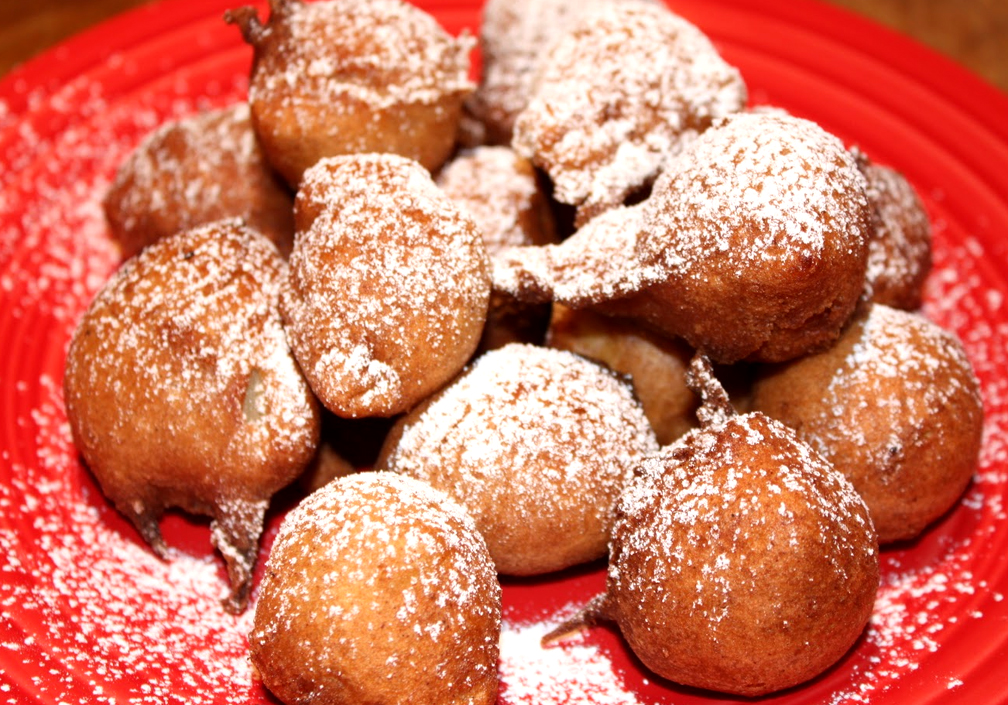 Ingredients
Milk

1 Cup (16 tbs)

Honey

1 1⁄2 Teaspoon

(For Drizzling)

Self rising flour

1 1⁄4 Cup (20 tbs)

Nuts

2 Teaspoon

, chopped (For Sprinkling)

Oil

2 Cup (32 tbs)

(For Frying)

Cinnamon

1⁄2 Teaspoon

(Sprinkling)
Nutrition Facts
Serving size: Complete recipe
Calories 4794 Calories from Fat 4165
% Daily Value*
Total Fat 471 g724.2%
Saturated Fat 64.7 g323.3%
Trans Fat 0 g
Cholesterol 22.6 mg
Sodium 2209.5 mg92.1%
Total Carbohydrates 136 g45.5%
Dietary Fiber 2 g8.2%
Sugars 18.5 g
Protein 20 g39.9%
Vitamin A 4.8% Vitamin C 0.22%
Calcium 60.7% Iron 30.6%
*Based on a 2000 Calorie diet
Directions
Combine milk and flour and beat until batter is thick and bubbly.
In a heavy saucepan heat 2 inches of oil to 360 degrees.
Drop batter by the tablespoonful into the hot oil.
Fry only a few at a time and turn as soon as the loukoumades are golden brown on the underside.
When brown all over, drain on absorbent paper, place on serving platter, and sprinkle with honey, chopped nuts, and cinnamon.