»

Recipes

»

Pickle

»

Sweet And Sour Lemon Pickle
Sweet and Sour Lemon Pickle Recipe
Sweet and sour lemon pickle or khatta meetha nimbu ka achar is a peppy and savory lemon pickle made with fresh lemons. A cooked pickle, the sweet and sour lemon pickle is prepared simply with red chili powder, cloves and cinnamon for taste in syrup.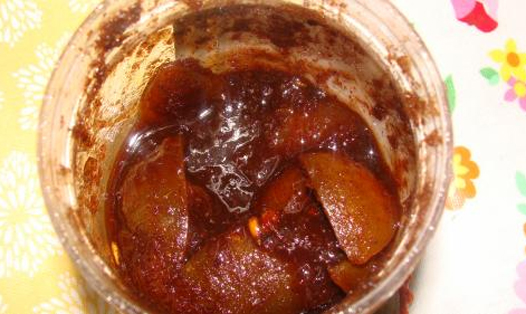 Summary
Health Index
Just Enjoy
Cuisine
Indian
Ingredients
Lemons

1/2 Kilogram

Sugar

1 Kilogram

Water

1 1/2 Cup (16 tbs)

Salt

3 Tablespoon

Red chilli pepper 2 tsp

Cloves

4

Cinnamon

1 inch
Directions
1) Mix the peeled, seeded and sliced lemon pieces with salt.
2) Make half-thread consistency syrup of sugar and water.
3) Add red chilli pepper, cinnamon, cloves and salted lemon pieces to the syrup and boil.
4) Put in a jar and keep it aside for one week before using.