»

Recipes

»

European

»

Swedish

»

Swedish Oatmeal Cookies
Swedish Oatmeal Cookies Recipe
Swedish Oatmeal Cookies bring back a lot of memories for me. A common snack at my mum's place, these cookies were always well stocked. Simply flavored with almond extract, these were my favorite meal time cookies! I sometimes like it with a little honey, but try it out and see what works for you!
Oatmeal Cookies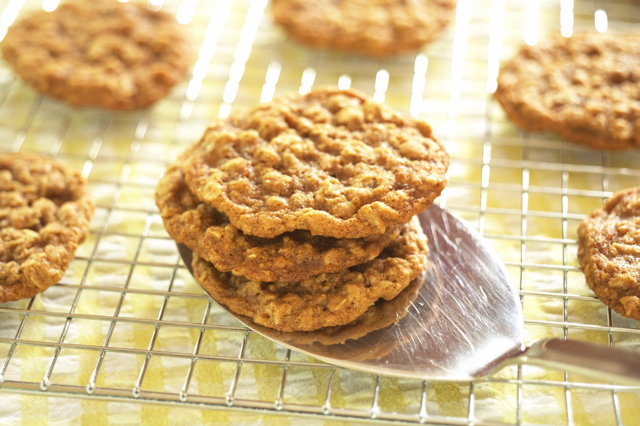 Ingredients
Butter/Margarine

2/3 Cup (16 tbs)

Quick-cooking oats - 3 cups

Sugar

1/2 Cup (16 tbs)

Egg

1

Almond extract

1 Teaspoon
Directions
GETTING READY
1) Grease a baking sheet.

MAKING
2) In a bowl, combine the butter, oats, and sugar.
3) Knead well into a solid mass.
4) Add in the egg and almond extract and knead to a smooth dough.
5) Shape into marble-sized balls.
6) Arrange on the baking sheet.
7) Using a fork, press each ball.
8) Place in the oven at 325° F and bake for 10 to 15 minutes or till golden brown.

SERVING
9) Serve as a tea time snack.