»

Recipes

»

Smoothie

»

Super-powered Chocolate Smoothie
Super-powered Chocolate Smoothie Recipe
A delicious blend of coconut water, coconut meat, raw cacao and wild-crafted and organic herbs.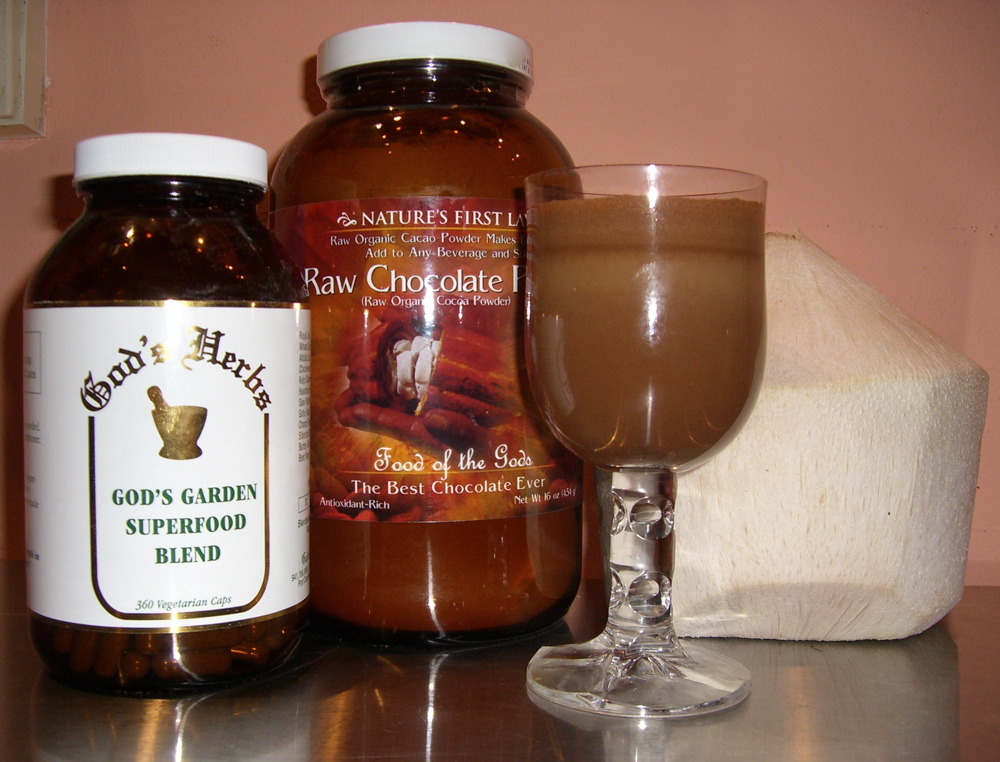 Recipe Story
This is a variation of a recipe used by the South American shamans before a vision quest.
Ingredients
Young thai coconut

1

Organic cacao powder

1 Tablespoon

Seasoning/Green powder of your choice

1 Tablespoon

(God'S Herb'S Super Food Blend*)

Organic honey

1 Tablespoon

(With Active Royal Jelly)
Directions
Cut open young thai coconut.
Pour coconut water into high-powered blender.
Remove coconut meat and add to coconut water.
Add remaining ingredients and blend.
Serve and enjoy the super energy from this drink!

very interesting indeed
Posted on:
28 July 2007 - 2:01am

You are doing fabulous job with raw food man. Useful Marketing Tip. You can invite people to see your recipe or blog by clicking on digg and reddit buttons at bottom of page (2nd and 3rd from left) and entering headlines at these sites. On average you will see 100+ more views due to this. If you write catchy headline you will get a lot more people to visit your content.
Posted on:
26 February 2007 - 4:30am