»

Recipes

»

Brownie

»

Sunday Brownies
Sunday Brownies Recipe
Sunday brownies will definitely make your Sunday special. These are just perfect for the holiday snack or breakfast. The best part of the Sunday brownies is the topping which make it so delicious. Enjoy the Sunday brownies!!
Seriously Chocolate Brownies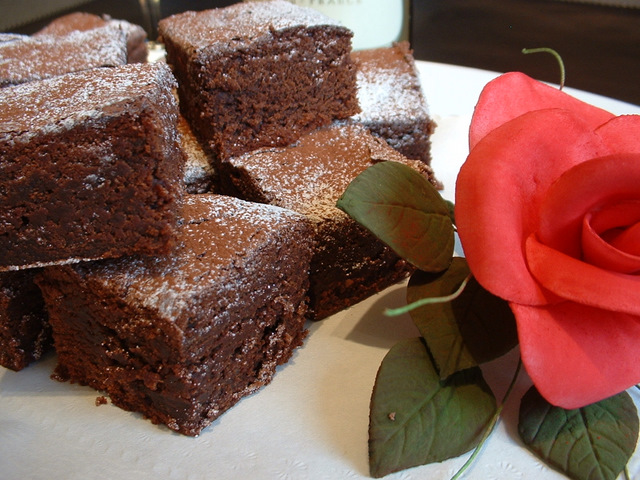 Ingredients
Sugar

2 1/2 Cup (16 tbs)

Margarine

2 Cup (16 tbs)

Eggs

4 Small

Salt

1/4 Teaspoon

Vanilla

2 Teaspoon

Chocolate syrup-1, (1-pound) can

All-purpose flour-1 cup

Baking powder

1/2 Teaspoon

Nuts

1 Cup (16 tbs)

, chopped

Milk

6 Tablespoon

Chocolate Chips

1/2 Cup (16 tbs)
Directions
MAKING
1)In a bowl, beat 1 cup sugar and 1 cup margarine until fluffy.
2)Add eggs and beat one at a time.
3)Add salt, vanilla and chocolate syrup.
4)Fold in flour and baking powder and mix it and nuts to chocolate mixture.
5)Take a greased 13 x 9 x 2-inch pan and pour the batter.
6)Bake at 350 degrees for 30 minutes.
7)Take a saucepan and mix margarine, milk and remaining sugar. Bring to a boil.
8)Fold in chocolate chips and turn off heat.
9)Beat until chocolate chips are melted and then spread over brownies.
10)Let the brownies cool and slice into squares.

SERVING
11)Serve the Sunday brownies with tea.