»

Recipes

»

Strawberry Ice Cream
Strawberry Ice Cream Recipe
This strawberry ice cream can be made at home simply and quickly. Prepared with strawberries and heavy cream and light cream and swetened with sugar the strawberry ice cream is a real hit, especially with kids.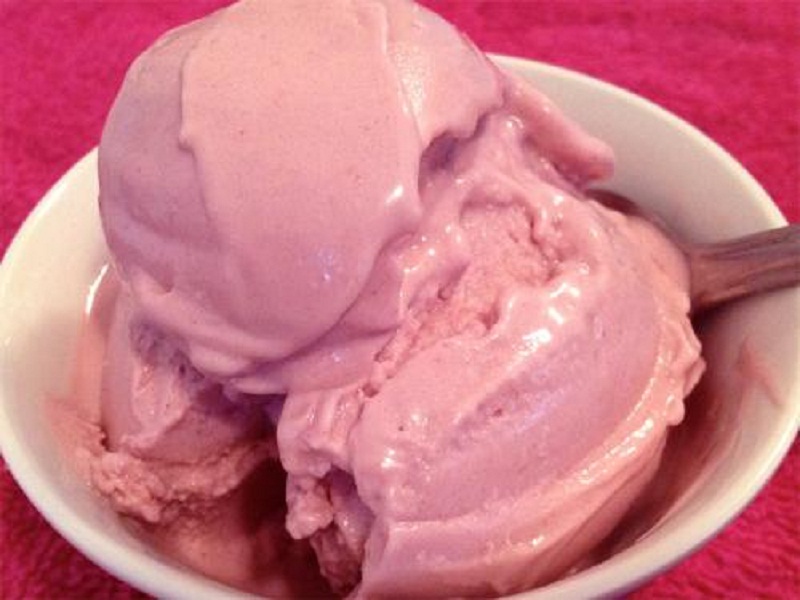 Ingredients
Light cream

1 Cup (16 tbs)

Juice

1 Cup (16 tbs)

, drained from strawberries

Sugar

3⁄4 Cup (12 tbs)

Cornstarch

2 Teaspoon

Salt

1⁄4 Teaspoon

Eggs

2

Red food coloring

1 Teaspoon

Frozen strawberries

16 Ounce

, thawed and drained

Heavy cream

1 1⁄2 Cup (24 tbs)
Nutrition Facts
Serving size: Complete recipe
Calories 2915 Calories from Fat 1922
% Daily Value*
Total Fat 219 g336.2%
Saturated Fat 132.6 g663%
Trans Fat 0 g
Cholesterol 1182.6 mg
Sodium 859.6 mg35.8%
Total Carbohydrates 229 g76.4%
Dietary Fiber 10.3 g41.2%
Sugars 182.1 g
Protein 28 g56.1%
Vitamin A 191.2% Vitamin C 6317.8%
Calcium 55% Iron 36.7%
*Based on a 2000 Calorie diet
Directions
Put cream, strawberry juice, sugar, cornstarch and salt into Osterizer container, cover and process at STIR until mixed.
Pour into saucepan and cook over medium heat, stirring constantly, until thickened.
Put eggs into Osterizer container, cover and blend at STIR until lemon colored.
Remove cover and gradually add the cooked cornstarch mixture and a few drops of food coloring.
Replace cover and blend well.
Return to saucepan, cook 3 to 5 minutes longer, stirring constantly.
Cool.
Put cream into Osterizer container, cover and process at WHIP until thickened.
Use a rubber spatula to push thickening cream into center from the sides.
Put cream in a large mixing bowl, add cooled mixture and strawberries and fold together gently and thoroughly.
Pour into freezer trays, cover tightly and freeze.