»

Recipes

»

German

»

Bavarian
Strawberry Bavarian Recipe
strawberry bavarian is an easy and quick dessert that can be whipped up in a matter of minutes. Made with strawberries and heavy cream processed along with milk and eggs the strawberry bavarian is a heavy dessert.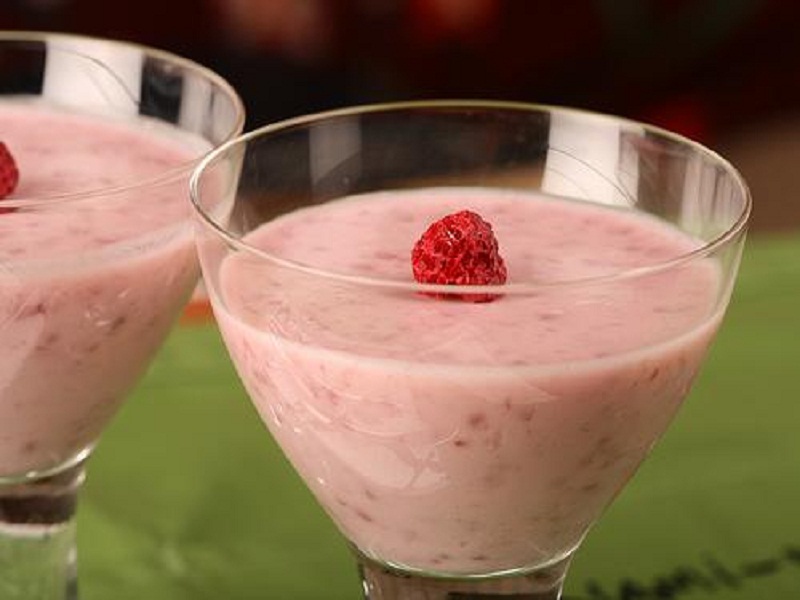 Ingredients
Sugar

1⁄4 Cup (4 tbs)

Egg yolks

2

Red food coloring

2 Drop

(Adjust Quantity As Needed)

Heavy cream

1 Cup (16 tbs)

Crushed ice

1 Cup (16 tbs)

Frozen strawberries

16 Ounce

, defrosted and drained

Cold milk

1⁄4 Cup (4 tbs)

Unflavored gelatin

2 Tablespoon

(2 Envelopes)

Juice

1⁄2 Cup (8 tbs)

, heated to boiling (Drained From Defrosted Berries)
Nutrition Facts
Serving size
Calories 179 Calories from Fat 109
% Daily Value*
Total Fat 12 g19.1%
Saturated Fat 7.4 g37.1%
Trans Fat 0 g
Cholesterol 88.1 mg
Sodium 26.4 mg1.1%
Total Carbohydrates 13 g4.5%
Dietary Fiber 1.2 g4.9%
Sugars 9.9 g
Protein 5 g9.9%
Vitamin A 12% Vitamin C 414.3%
Calcium 4.6% Iron 3.6%
*Based on a 2000 Calorie diet
Directions
Pour cold milk into Osterizer container, add gelatine and hot juice.
Cover and process at STIR for about 1 minute.
When gelatine is dissolved, push LIQUEFY button and remove cover; add sugar, strawberries, egg yolks and food coloring if desired and continue processing until strawberries are liquefied.
Add the cream and crushed ice and continue processing until ice is liquefied.
Pour at once into serving dishes.
Let set 5 to 10 minutes before serving.