»

Recipes

»

Glaze

»

Easy Strawberry Glaze
Easy Strawberry Glaze Recipe
Easy Strawberry Glaze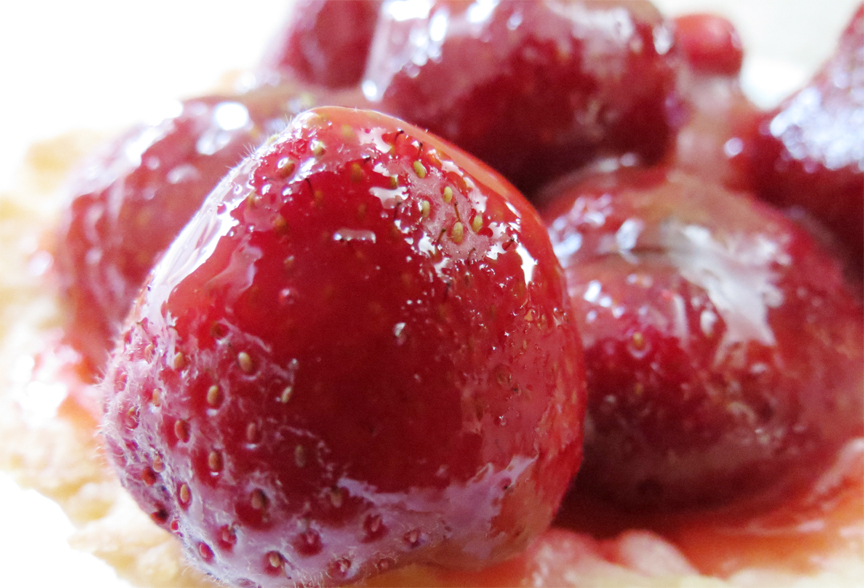 Summary
Preparation Time
10 Min
Cooking Time
5 Min
Ready In
15 Min
Difficulty Level
Very Easy
Ingredients
Frozen strawberry halves

20 Ounce

, thawed

Sugar

2 Tablespoon

Cornstarch

1 Tablespoon
Nutrition Facts
Serving size: Complete recipe
Calories 372 Calories from Fat 5
% Daily Value*
Total Fat 0.63 g0.97%
Saturated Fat 0.04 g0.18%
Trans Fat 0 g
Cholesterol 0 mg
Sodium 12.7 mg0.5%
Total Carbohydrates 95 g31.8%
Dietary Fiber 12 g48.2%
Sugars 55.8 g
Protein 2 g5%
Vitamin A 5.1% Vitamin C 389.3%
Calcium 9.1% Iron 24%
*Based on a 2000 Calorie diet
Directions
GETTING READY
1. Drain excess water from strawberries, reserving 1/2 cup liquid.

MAKING
2. In a small saucepan, combine sugar and cornstarch.
3. Stir in reserved liquid, and mix it well.
4. Place the pan over medium heat and bring to boil, stirring continuously. Boil for 1 minute.
5. Allow the mixture to cool slightly after removing from heat.
6. Stir in strawberries. Cool.

FINALIZING
7. Spoon over top of cooled cheesecake.

SERVING
8. Serve Strawberry Glaze as dessert topping.