»

Recipes

»

Puff

»

St. Joseph's Cream Puffs
St. Joseph's Cream Puffs Recipe
St. Joseph's Cream Puffs are the puffs that are traditionally made to mark the life of St Joseph, father of Jesus Christ. These puffs are cream rounds that can be filled with a cream filling and served for snacks. You can even make the puffs ahead of time and fill with cream just before serving.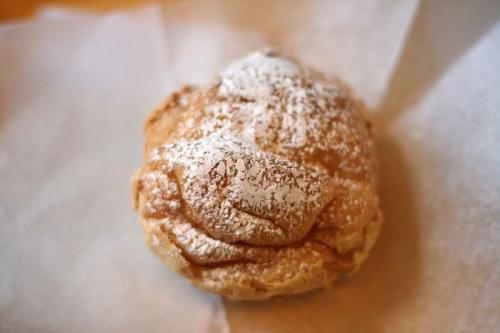 Ingredients
Butter

1/2 Cup (16 tbs)

Water

1 Cup (16 tbs)

All-purpose flour-1 cup, sifted

Salt

1/4 Teaspoon

Eggs

4 Small

Sugar

1 Tablespoon

Orange rind

1/2 Teaspoon

, grated

Lemon rind-1/2teaspoon, grated

Fat-for frying
Directions
MAKING
1)Take a saucepan and add butter and water to it. Bring to a boil.
2)Fold in flour all at once and stir vigorously on low heat until mixture forms a ball. Remove from heat.
3)Add salt and eggs one at a time and beat well after each addition until mixture is smooth.
4)Add sugar and orange and lemon rinds. Stir.
5)Take a pan and heat fat, drop mixture by spoonsful into it and fry until golden brown and puffed.

SERVING
6)Serve the St Joseph's Cream Puffs for snacks.