»

Recipes

»

Squash

»

Squash Saute
Squash Saute Recipe
This Squash Sauté was simple and quick. My kids gather in the kitchen when they know I am making Squash Sauté and fight to win the first spoon. Surprise your kids!
Squash Saute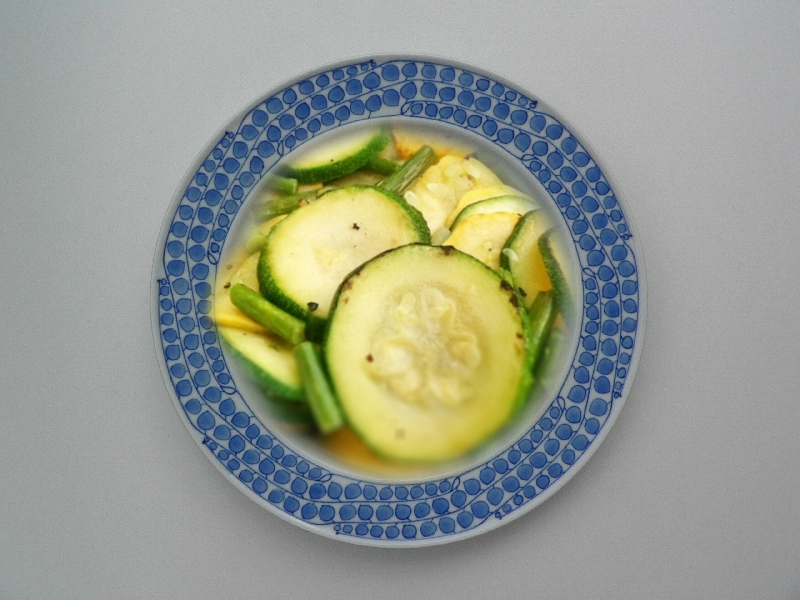 Ingredients
Squash zucchini/Pattypan squash

4 Small

Yellow squash

4 Small

(Straight Neck)

Salad oil

3 Tablespoon

Crushed red pepper

1⁄8 Teaspoon

Soy sauce

1 Tablespoon
Nutrition Facts
Serving size: Complete recipe
Calories 792 Calories from Fat 407
% Daily Value*
Total Fat 50 g76.5%
Saturated Fat 2.3 g11.5%
Trans Fat 0.8 g
Cholesterol 0 mg
Sodium 905.5 mg37.7%
Total Carbohydrates 76 g25.2%
Dietary Fiber 24.9 g99.4%
Sugars 46.9 g
Protein 30 g59.9%
Vitamin A 24.1% Vitamin C 170%
Calcium 9.3% Iron 13.3%
*Based on a 2000 Calorie diet
Directions
1. Cut squash into bite-sized chunks.
2. In 5-quart Dutch oven over medium-high heat, in hot oil, cook squash chunks and red pepper 5 to 10 minutes, stirring frequently, until squash is tender-crisp. Stir in soy sauce.