»

Recipes

»

Fritter

»

Squash Fritters
Squash Fritters Recipe
Squash Fritters is a delicious side dish recipe that you will simply love to serve to your loved ones. I am sure, once you try this, you will always crave for some more.
Squash Fritters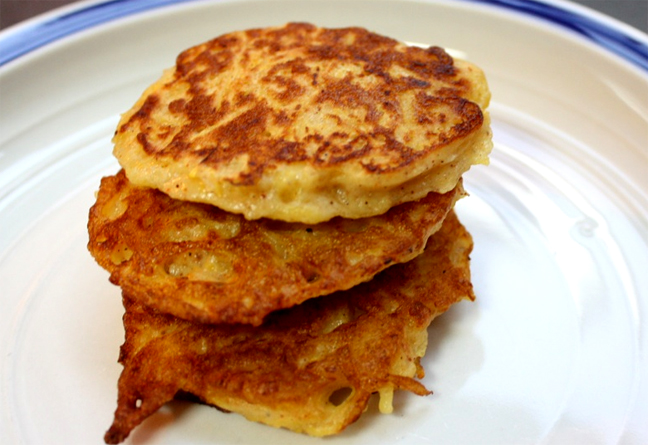 Ingredients
Summer squash

1 1/2 Pound

Bread crumbs

4 Cup (16 tbs)

Boiling salted water

Butter

2 Tablespoon

, melted

Onion

1 Large

, finely chopped

Eggs

2

Flour

Cheese

3 Tablespoon

, grated

Olive oil and butter for frying

Salt

To Taste

Pepper

To Taste
Directions
Peel squash, cut in half, and cook in boiling salted water, with the onion, until soft.
Drain thoroughly and mash until smooth.
Add salt and pepper, cheese, bread crumbs, melted butter, and eggs and mix well.
Let stand for 1 hour.
Then shape into 1 1/2 inch balls, roll in flour, and fry in part olive oil and part butter until golden on all sides.