»

Recipes

»

Soup

»

Pea Soup

»

Spring Pea Soup
Spring Pea Soup Recipe
This delicious, healthy and textured soup will be a new favorite in your house. Spring Pea Soup is a refreshingly light soup that contains some of the Springs most popular vegetables.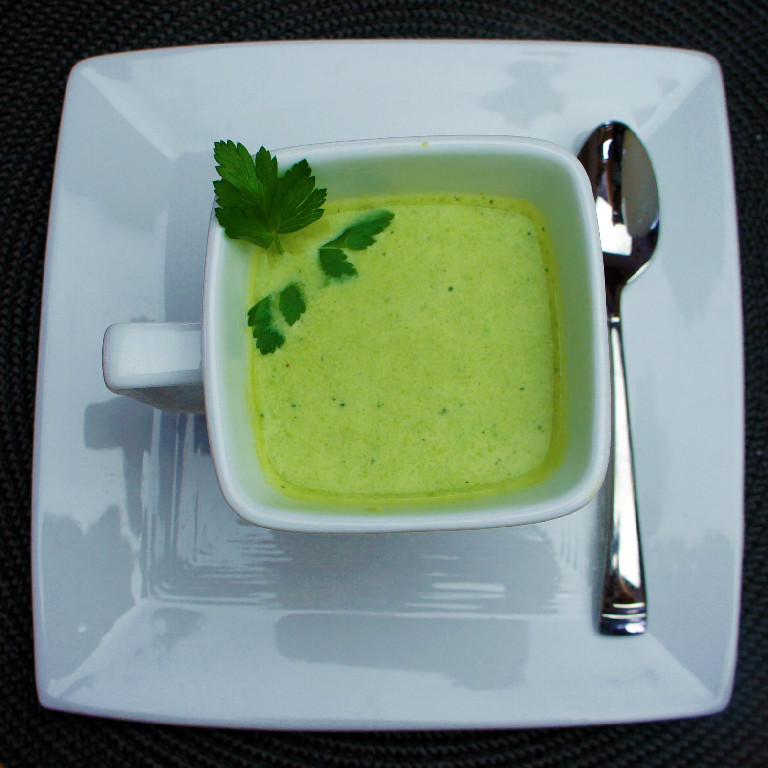 Ingredients
Olive oil

2 Tablespoon

Butter

2 Tablespoon

Sweet onion

1

Celery stalks

3

Flour

2 Tablespoon

Chicken stock

4 Cup (16 tbs)

Heavy cream

1 Cup (16 tbs)

Peas

4 1/2 Cup (16 tbs)

Lemon

1/2 Large

, juiced

Parsley

3 Tablespoon

, chopped

Thyme

3 Teaspoon

, chopped

Salt

1 To taste

Pepper

To Taste
Directions
MAKING
1. Place a large sauce pan on a medium heat and heat up the olive oil and butter.
2. Once butter is melted place in the onions and celery into the pan. Cook the vegetables for 8 minutes or until onions are translucent.
3. Sprinkle the flour over the vegetables, stir and cook for 1 minute.
4. Then whisk in the chicken stock and bring to a simmer.
5. Follow up with adding in heavy cream and peas and bring back to a simmer.
6. Finally add in the lemon juice, parsley and thyme.

FINALIZING
7. Use an immersion blender or regular blender to puree the soup to a smooth consistency. (Remember if you are using a regular blender do this in batches and cover the blender with a towel and not the lid.)
8. Return the soup back to the pan and keep warm until ready to serve.

SERVING
9. Enjoy warm with crust bread!