»

Recipes

»

Spinach
SPINACH PUREE Recipe
Enriched with the goodness of iron, Popeye's favorite spinach has never been tastier. Serve Spinach Puree like a soup or use it as a basic sauce to enhance the flavor of other dishes, the choice is yours.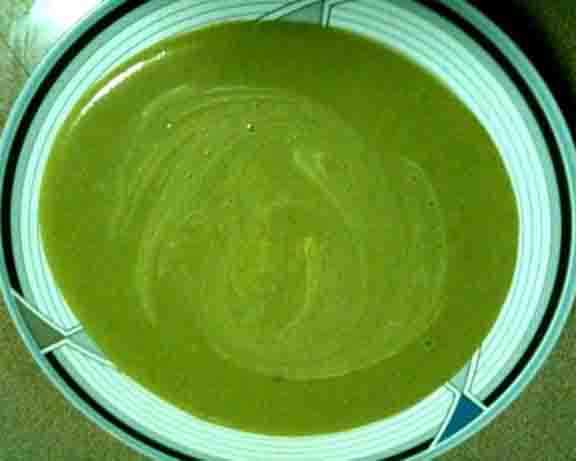 Summary
Preparation Time
5 Min
Cooking Time
20 Min
Ready In
25 Min
Difficulty Level
Medium
Health Index
Healthy
Servings
3
Ingredients
Spinach

2 Pound

Butter

1

Whole wheat flour

1

White stock – 2 ½ pints

Garlic

1 Clove (5gm)

Hot milk - 1 pint

Salt and nutmeg – as per taste

Salt

To Taste
Directions
MAKING
1. Wash spinach in water 4 to 5 times before transferring it wet, into the pan.
2. Cover with lid and stew gently until it becomes tender. Stir it occasionally. Add water if needed but ensure that it is not more than ¼ cup.
3. Strain cooked spinach through sieve to puree.
4. In a pan, melt butter and add a crushed clove of garlic. Cook it and stir it occasionally but do not brown.
5. Add flour and a cup of milk gradually to make a sauce. Boil it gently for a minute.
6. Add salt and nutmeg.
7. Add the remaining milk gradually, while stirring.
8. Add stock then puree. Bring it to a boil.

SERVING
9. Season it before serving Spinach Puree in a hot tureen with croutons of fried whole wheat bread.