»

Recipes

»

Spinach

»

Spinach Desiree
Spinach Desiree Recipe
This extremely delicious Spinach Desiree can greatly appeal to the health conscious! Richly flavored and granished with a mix of spices and nuts, this Spinash Desiree is sure to suit any palate! If you really care about your family's health, this recipe is a must try!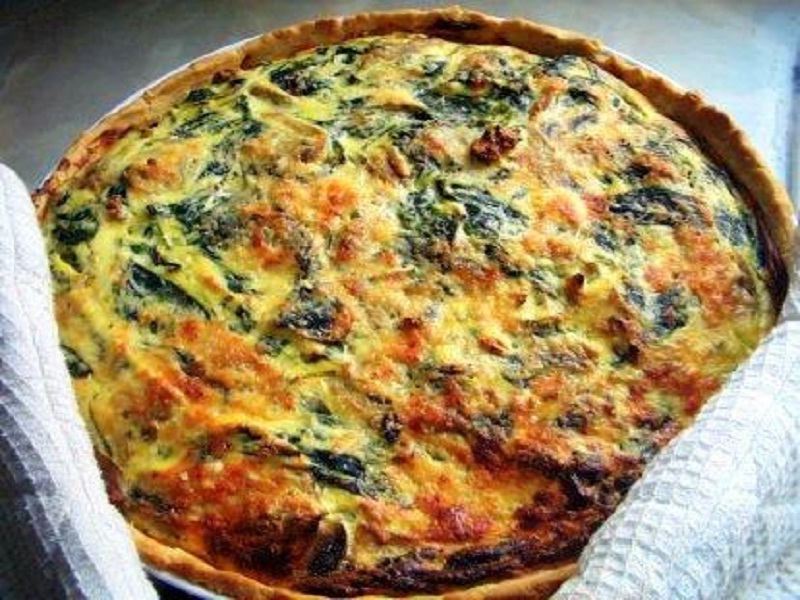 Ingredients
Cooked spinach - 1 1/2 cups, drained & chopped

Salt

1/2 Teaspoon

Pepper

1/4 Teaspoon

Nutmeg

1/8 Teaspoon

Onion

1 Teaspoon

, grated

Egg – 1, slightly beaten

Undiluted evaporated milk - 2/3 cup

Butter/Margarine

1 Tablespoon

Hard-cooked egg – 1, chopped

Firm tomatoes - 2

Cheese

1 Tablespoon

, grated

Fine bread crumbs - 1 tablespoon
Directions
GETTING READY
1) Preheat oven to 350° F.

MAKING
2) Take a bowl and combine in it onion, egg, butter, milk, hard-cooked egg, spinach and seasonings.
3) Mix nicely and pour mixture into 6 greased custard cups.
4) Place the cups in a pan of hot water.
5) Bake, uncovered, for about 40 minutes or until firm.
6) Cut the tomatoes into 6 slices and place on a baking sheet.
7) Take a bowl and combine bread crumbs with cheese.
8) Sprinkle mixture over tomato slices.
9) Broil until light brown in color.

SERVING
10) Place one spinach mound on each tomato slice. Serve immediately.