»

Recipes

»

Cake

»

Spicy Cake
Spicy Cake Recipe
You will find the Spicy Cake a rare treat! Prepare the Spicy Cake with a little effort and let us know what you feel about it.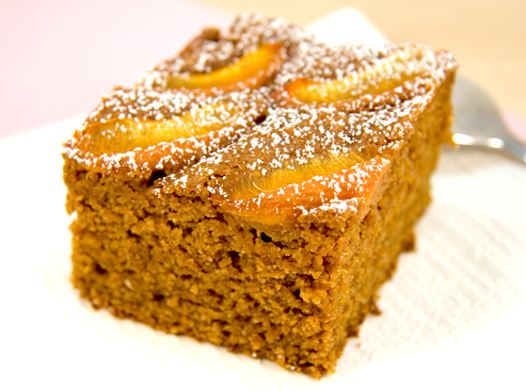 Ingredients
Rising flour

2 Cup (16 tbs)

Dark brown sugar

1/2 Cup (16 tbs)

Ground cloves

1 Teaspoon

Cinnamon

1 Teaspoon

Powdered ginger

1 Teaspoon

Nutmeg

1/2 Teaspoon

, grated

Salt

1 Pinch

Molasses

1/3 Cup (16 tbs)

Milk

1 Cup (16 tbs)
Directions
Combine the dry ingredients in a bowl.
Mix together the molasses and milk and add to the flour mixture, stirring until the batter is smooth.
Place the batter in a well buttered and floured loaf pan and bake in a preheated 300 oven for about 1 hour or until the cake tests done.
Leave the cake in the pan for 24 hours.