»

Recipes

»

Grain

»

Quinoa

»

Spicy Black Beans And Quinoa
Spicy Black Beans and Quinoa Recipe
Beans and rice are a classic combination. Unfortunately, most whole grains, such as brown rice, take a lot of energy to cook. So taste this new classic with quinoa as a slightly greener alternative to rice. It's whole grain and cooks super-fast. It's trendy, too.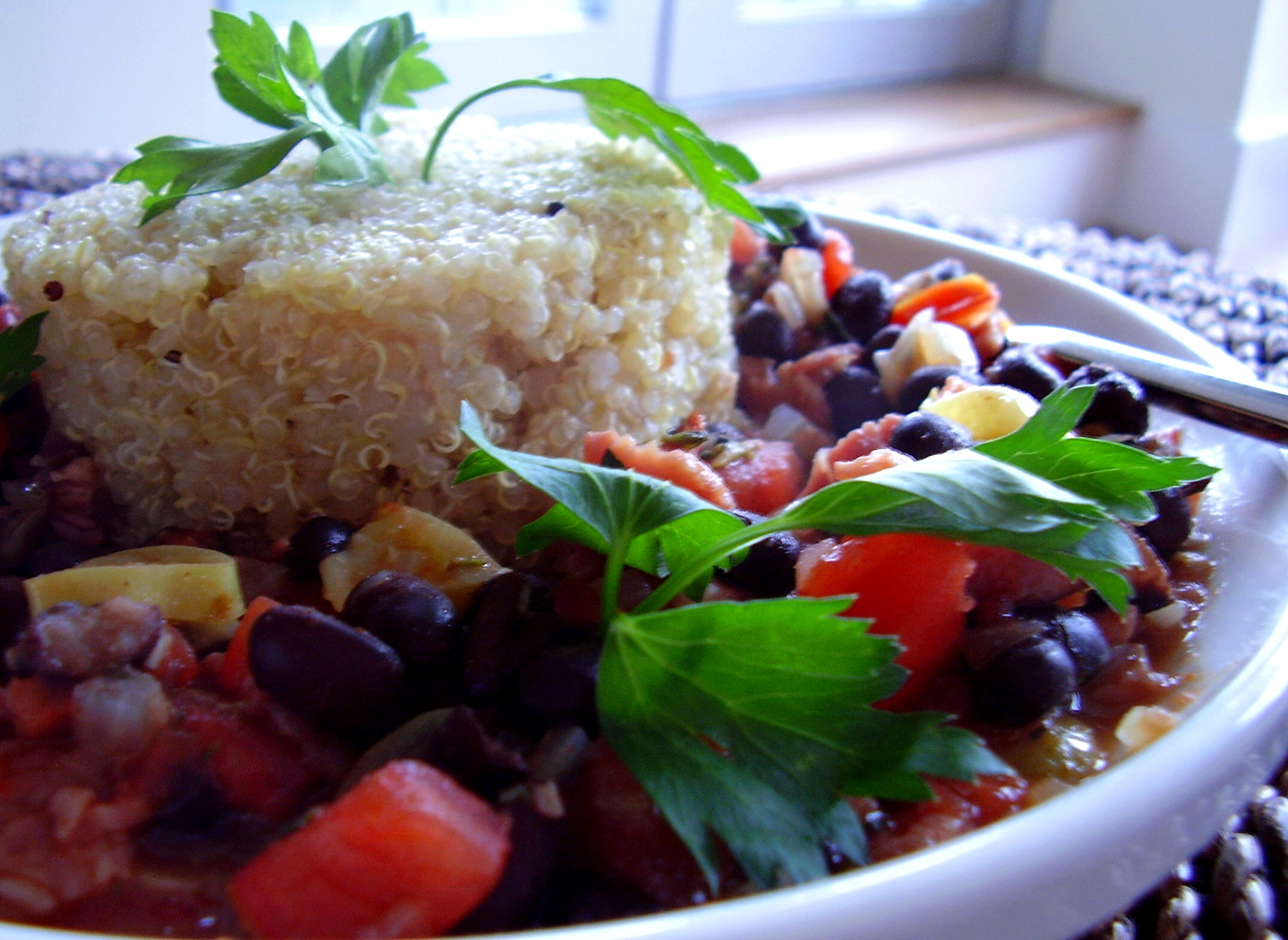 Ingredients
Extra virgin olive oil

1 Tablespoon

Yellow onion

1 Small

, chopped

Garlic cloves

3 Large

, chopped

Vine ripened tomato

1 Large

, diced

Canned organic black beans

15 Ounce

, drained, do not rinse (1 Can)

Low sodium vegetable broth/Organic chicken broth

1⁄2 Cup (8 tbs)

Seedless grapes

1⁄4 Cup (4 tbs)

, thinly sliced (Red Or Black)

Cayenne pepper

3⁄4 Teaspoon

Sea salt

3⁄4 Teaspoon

(Or To Taste)

Finely chopped thyme/Oregano

2 Teaspoon

Chopped flat leaf parsley

1 Tablespoon

Cooked quinoa

3 Cup (48 tbs)

(Warm)
Directions
Mix and serve.